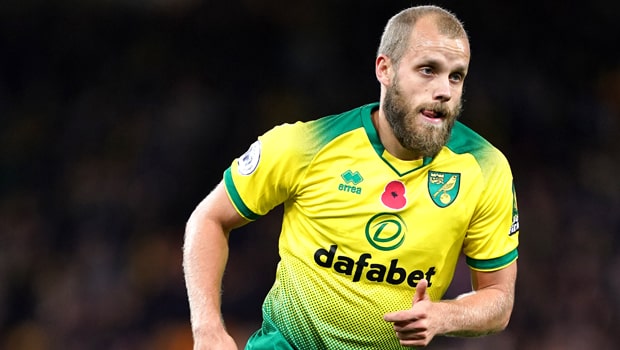 There's a first time for everything and it sure seems Finland will reach their first ever European Championship qualification after the weekend. The team is second in their group behind the already-clinched Italy, with 15 points in eight games and chased by Armenia and Bosnia-Herzegovina at 10 points. With two games remaining, Finland needs a win over Liechtenstein on Friday or Greece on Monday in order to clinch a spot in their first EURO tournament.
Finland's most important player so far in the qualification has been the in-form striker Teemu Pukki. Pukki started off the season with a blast playing for Norwich, scoring five goals early on and being selected the Player of the Month in August. Since then both Norwich and Pukki have struggled to score, but in the national team his efforts have been impeccable: Pukki has scored seven of his nations' 12 goals and assisted on another. Last time against Armenia Pukki scored two in all-important 3-0 victory.
Injuries to a fellow forwards Joel Pohjanpalo and Fredrik Jensen will mean even more responsibility for Pukki, who is likely to start as a sole striker or sided with one of the less known international players gotten blooded by Markku Kanerva. Such options include Viking Stavanger's Benjamin Källman or BATE Borisov's Jasse Tuominen. Whoever it may be, Pukki will still be in charge of scoring goals and making sure Finland will not stumble again at the final hour, as they've previously done.
Finland has played above expectations in the EURO 2020 qualifications, only losing to Italy twice and Bosnia-Herzegovina once. Comfortable wins over Armenia and Liechtenstein on the road have made the Finns second favorites to qualify, after Italy have won all eight of their games. Facing Liechtenstein at home is not a must win game for Finland, but it would be better to get it done and dusted before travelling to always difficult Greece.
Pukki has a great chance to rise among the big names in international level, being now only a goal behind such names as Harry Kane and Raheem Sterling in the European qualification scoring race. A couple into the net of Liechtenstein while sending his team to the European Championship tournament would help Pukki reach a legendary status – if he already hasn't.
Leave a comment