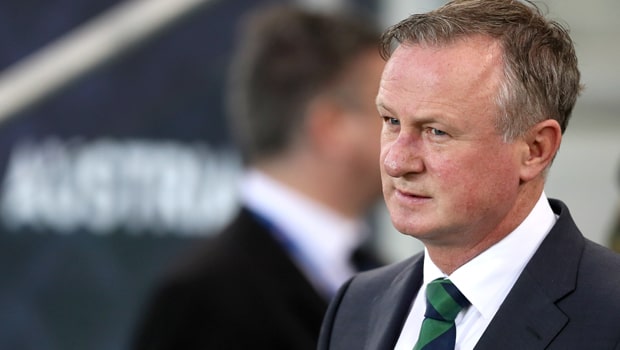 Northern Ireland manager Michael O'Neill is confident that his side can continue to improve despite starting their Euro 2020 qualifying campaign with a 2-0 victory over Estonia.
O'Neill's men went into the game in poor form, having lost three of their last four matches. However, they got back to winning ways in front of their own fans at Windsor Park thanks to two second-half goals.
Niall McGinn and Steven Davis scored the goals, with the latter coming from the penalty spot. O'Neill's men will now take on Belarus at home on Sunday and he admits his team are just getting started.
"A good win for us, it was never going to be an easy and straight forward game," O'Neill told Sky Sports.
"It was all about getting that first goal, we had opportunities in the first half that we should have done better with. And then the longer the game goes on the more belief they had because they had something to hold on to.
"But we got the goal, a great finish from Niall, and we could have scored a few more. There are a lot of things we are pleased about but there are things there we need to improve on, there's no doubt about that.
"In the Nations League, our end product was not good enough at this level. Tonight, we got into the final third a lot, but at times the final ball was not good enough or did have enough men getting across people to get attempts at goal.
"That is something we spoke about and I have told the players that if we are to go as far as we want to go we have to improve on that.
"I was not disappointed with any of the performances, perhaps I'm being over critical, but there is more in us at times. We always have to look for improvements."
Leave a comment