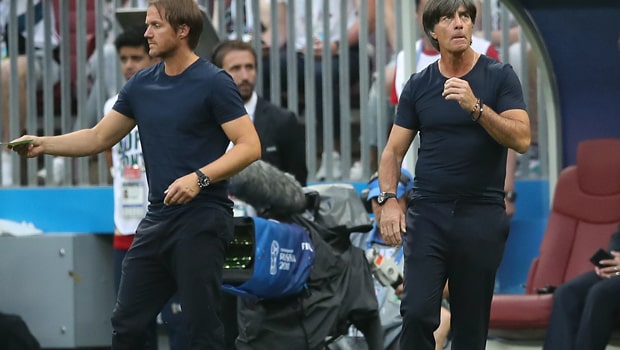 The various top soccer leagues around Europe after weeks of exhilarating action have gone on recess. But not to worry, football lovers, here are a few international matches to get excited over.
On offer is European qualifying games for UEFA Euro 2020. There are a lot to get through, but here are a few to whet your appetite.
First off is the 2020 Euros qualifying Group C clash between European giants Germany and Netherlands to be played on Friday, 6th of September in Hamburg.
The Oranje go into match day five seeking to avenge the 3-2 loss suffered at the hands of the Germans way back in March this year.
Newly crowned Ballon d'Or winner Virgil Van Dijk will be looking to cap off an amazing few weeks. He will be leading the Dutch to victory over the Mannschaft, who in turn will be seeking to maintain their 100% record by winning their fourth straight match and overtake group leaders Northern Ireland.
Group F will witness an emotional game when second-placed Romania host group leaders and two-time former European Champions Spain on Thursday, 5th of September.
This will be the first match the Spanish national team Le Roja will be playing – that after the loss of Head Coach Luis Enrique's daughter who died from Pancreatic Cancer.
The former World Cup winners will be aiming for their 5th straight win to maintain their lead in the group, and also to honor the memory of the late daughter of Coach Enrique.
In other fixtures, the Cristiano Ronaldo led Portuguese national team will be looking to record their first win in Group B with a tricky away match against a Solid Serbian Team who will enjoy home support.
In group A, England will aim for their 3rd straight win when they host their Bulgarian counterparts at the Wembley Stadium. Both matches will be played on Saturday, 7th of September.
Some other interesting international games to check out include Brazil vs. Colombia, Chile Vs. Argentina, Saudi Arabia Vs. Mali, among others, are just some of the international friendly games you can check out this weekend.
Leave a comment