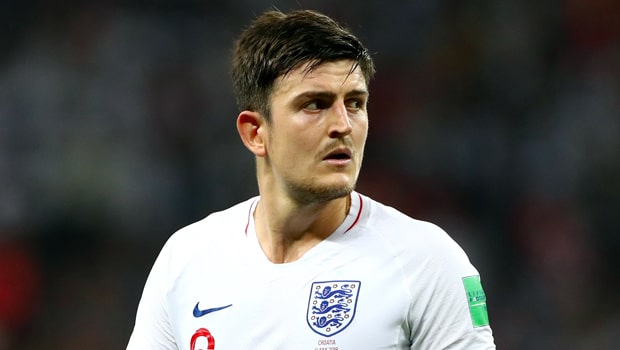 The Three Lions had an opportunity to clinch their Euro 2020 place against Czech Republic in Prague, but it was not meant to be for the Gareth Southgate's men. After a lackluster display, which left fans and pundits fuming, the hosts took the spoils 2-1 and handed England their first qualification loss in 44 games since 2009 and Ukraine.
While there are still plenty of positives to take from the qualification process as a whole, the loss to Czech Republic pinpointed exactly the problems England might have. With Harry Kane once again on a score sheet, this time from an early penalty, there was not much else going on in the offensive end – despite red hot Raheem Sterling and Jadon Sancho eagerly making runs at the Czech defense. The build-up from the midfield was meager at best and no one was able to offer enough opportunities for the prolific forwards whatsoever. It didn't help Southgate gave a nod to two holding midfielders Declan Rice and Jordan Henderson, while starting youngster Mason Mount as an attacking midfielder – a role which proved to be bit too much for the Chelsea prospect.
The problems in the offensive end are something Gareth Southgate is used to and will probably have some remedies in his back pocket – goal scoring has not been the biggest issue for the English. What's more worrying though is the shaky defense, unable to hold the line even against the likes of Kosovo or Czech Republic, with all due respect.
While Harry Maguire is a world-class defenseman and record-holding most expensive defender in the world, his contribution to commanding the defense at international level can be questioned. Same goes for Michael Keane at centre back, not to mention the wing-backs Danny Rose and Kieran Trippier, who look decent going forward but are hazardous and often caught out of position at the defensive end.
England is still on top of their group and very likely to qualify to the Euros without a problem. Kosovo is four points behind at third place, with three games remaining including one at home against England. Gareth Southgate and his merry men will have a chance of redemption already on Monday, when they travel to Bulgaria. With a win they're once again a step closer to qualifying – the least they're expected to do.
Dafabet offers
Bulgaria vs England (1×2): 7.50 – 4.80 – 1.22
Leave a comment