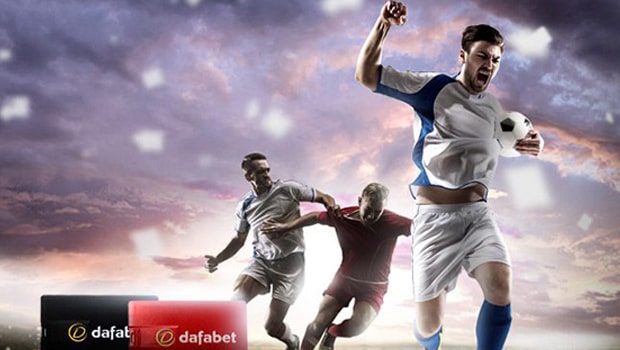 There's still plenty of international football to be played before the Euro 2020 tournament starts 12th June next year, in 12 different countries all around Europe, but Dafabet is already offering outright odds for the winners. While there's at least four more spots available through Nations League playoffs, 20 teams will be set after the Euro 2020 qualification is over. Currently qualified teams include: England, Czech Republic, Ukraine, Spain, Sweden, Poland, France, Turkey, Belgium, Russia, Italy and Finland. Out of top 10 favorites according to Dafabet, Netherlands, Germany, Portugal and Croatia are yet to secure their qualification – although all are some 99% certain to make it.
Leading the pack at the moment is reigning World Cup winners France, with odds of 4.50. They will finish either 1st or 2nd in their group, currently holding top spot with 22 points in nine games, two points ahead of Turkey. France have a vast pool of immense talent and are looking to repeat their feat of 1998 to 2000, winning the consecutive World Cup and European Championship.
Next in line comes the Three Lions of England with odds of 5.50, led by unwavering coach and former international player Gareth Southgate. England has been through some issues, but have definitely impressed when push comes to shove. The young team is continuously improving and while the expectations are always high, they've been able to deliver most of the time. They're likely to win their group, currently at 18 points in seven games.
Completing the top six of teams that have more than 10% chance to win the tournament according to Dafabet odds are Belgium, Netherlands, Spain and Germany. Belgium blasted through their group with ease, winning eight games and securing the spot with two games left. They have scored astonishing 30 goals and only conceded one in the process and it's no wonder Belgium is – once again – considered the black horse of the tournament with odds of 8.00. Sharing those odds are the neighboring Netherlands, yet to qualify. Famously being left out of both last World Cup and Euro, Netherlands are determined to right the past wrongs but face a stern test from the likes of Spain (8.50) and Germany (9.00) to challenge the top trio.
It's been said that the early bird catches the worm and it might as well be so in case of Euro 2020 outright bets. While there are still open spots, the odds might only be going down for the favorites, so it's a good time to assess the favorites as soon as possible – and make the decision to pull the trigger.
Leave a comment