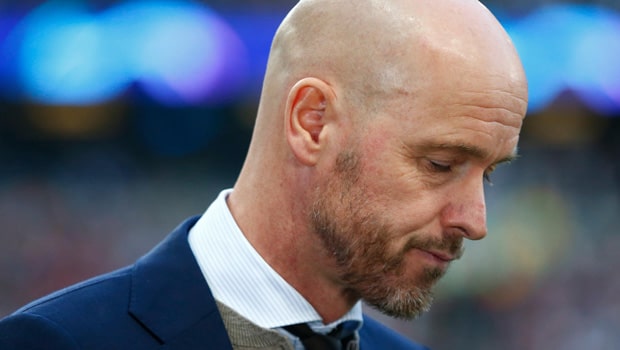 The future manager of Manchester United said goodbye to the Johan Cruyff Arena, certifying the title of league champion by beating Heerenveen (5-0) on the penultimate matchday.
In this way, ten Hag masterfully closes his cycle with Ajax. The club defended the title of champion achieved last year and has already reached 36 trophies and is the club with the most leagues in the Netherlands.
A Great Challenge in Manchester
Ten Hag has a challenging job at Manchester United after the Old Trafford club had the worst season in its history in the Premier League.
The objectives are clear, and the first is to qualify for the Champions League again. It is also clear that the squad needs new blood.
Three names sound strong to arrive in the summer Frenkie De Jong, De Ligt, and Antony. Three players who have a history with Ajax and who know the Dutch coach's work perfectly. Antony is the player with more chances to become a Red Devil; the Brazilian winger contract ends in 2025 and has an affordable clause for United of 25 million euros.
For his part, Frenkie De Jong may be tempted to leave Barcelona for United because he has a close relationship with ten Hag. The coach made him debut with Ajax in 2017
When asked about his future two weeks ago, De Jong was also very cold. To the question about whether he felt Xavi's support at Barca, he answered briefly. "I have confidence; he has said that he has confidence in me. Everybody is happy…". It is not much, but this casts doubt on the player's permanence in the Catalan club.
For his part, De Ligt has not renewed his contract with Juventus, and perhaps the reunion with ten Hag serves as inspiration for a change of scenery. Like De Jong, he also debuted with ten Hag at Ajax.
Leave a comment