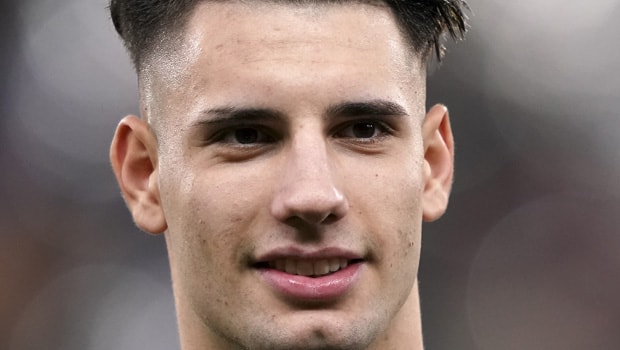 20-year-old Hungarian midfielder Dominik Szoboszlai has been label as a rising star with great potential in European soccer.
Szoboszlai joined Red Bull Salzburg in 2018, where he has had a brilliant career scoring 25 goals in 79 appearances for the club.
His impressive performance has not gone unnoticed, and major European clubs such as Real Madrid, Milan, and Arsenal were closely following his career and were preparing to bid for the player in the January market.
In fact, the Gunners were the ones who were most interested in the young midfielder. They believed that Szoboszlai would bring more creativity to the team's midfield.
Both boss Arteta and sporting director Edu, who made all the club's transfer decisions, were ready to send an offer for Szoboszlai.
Sources close to the Gunners claim that the club was looking for ways to finance the player's purchase as they had to face the £ 23million clause to realease the player.
But within weeks of the January transfer market opening, RB Leipzig has taken the lead and signed the player.
As sister clubs, RB Leipzig and RB Salzburg have reached an agreement of £ 18million for the player, plus 20 percent of any future transfers.
Oliver Mintzlaff, CEO of Leipzig, stated that the incorporation of Szoboszlai is to strengthen the team and face the commitments of the German league where they are fighting for the leadership and the round of 16 of the Champions League where they must face Liverpool.
"With the signing of Dominik Szoboszlai we can strengthen our squad even more.
"With the transfer surplus in the summer and reaching the round of 16 in the Champions League, we generated additional income in order to be able to carry out a transfer of this magnitude even in this financially difficult time.
"It was important to us to invest this additional income directly back into the team. With Dominik Szoboszlai, our squad is now even broader and gets additional quality."
Leave a comment