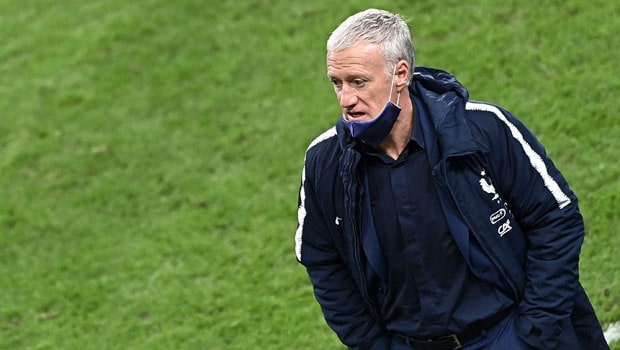 It is no longer news that France was held to a 1-1 draw at home against Ukraine in their 2022 World Qualifiers opener on Wednesday night.
The team's coach, Didier Deschamps, after the game, admitted that it's not always easy for the teenage star, Kylian Mbappé, who struggled to make an impact during the match at the Stade de France.
Mbappe is the present Ligue 1 top scorer. France had gone ahead in the 19th minute through Antoine Griezmann's spectacular curling opener but failed to convert their dominance over Ukraine. They were eventually punished when PSG defender Presnel Kimpembe deflected a fierce shot past goalie Hugo Lloris just before the hour-mark.
Ukraine then held on to that draw from that moment, putting more men to the wing of Mbappe, stopping the star player from playing freely, as he was effectively marked out.
Speaking during the post-match interview, Deschamps, who is also a world cup winner as a player with the France national team in 1998, said he would discuss his performance in the game with the PSG star, adding that he knows he didn't have a good game.
Deschamps added that Mbappe, who has been in his best form going into the game, wasn't feeling his best and couldn't settle into the match.
He further stated that the visitors adapted, adding that two or three players were man-marking him all the time to stop him from influencing the game.
Speaking ahead of the remaining games during this window against Kazakhstan and Bosnia and Herzegovina, Deschamp said the opponents would have learned how to stop Mbape from playing again.
France will travel to Astana on Sunday and also Sarajevo on Wednesday to close the international break. The world champions will need to win the games to put them in a good position for the Mundial.
All Deschamps wants to do is to create more space for Mbappe to flourish. This he intends to do by putting two or three players around him.
Leave a comment