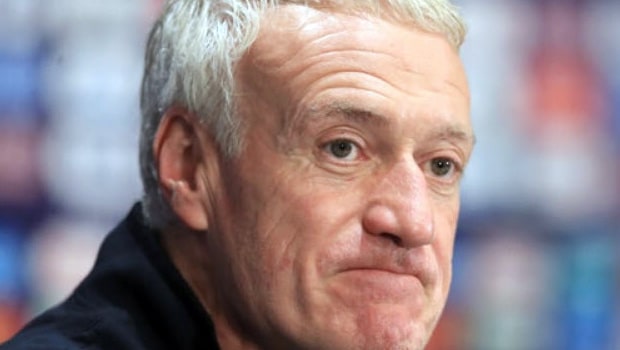 France coach Didier Deschamps has defended the reason for calling on Kylian Mbappe, who recently recovered from a hamstring injury.
The teenage striker has been out of action for the Paris club since October 31 against Nantes in the Ligue 1
Mbappe was only able to play just 37 minutes in three games for the Les Blues. He made an immediate impact in their last UEFA Nations League game against Sweden, which they won 4-2 and qualified for the semi-finals of the tournament at the expense of Portugal, who also won their last game 3-2 against Croatia.
Mbappe set up France's 3rd goal for Giroud, chasing Thierry Henry's goal-scoring record for France. The star needed just 70 seconds to mark his return with a delightful cross to the head of the Chelsea striker who made no mistake to put the result beyond doubt, having come from behind.
Sweden tried to make a comeback by pulling a goal back late, but Kingsley Coman restored the hosts' three-goal lead in injury time to end the tie 4-2.
While noting that they made the best decision to leave Mbappé in Paris to recover, then they traveled with the team.
Deschamp is delighted that Mbappe will be returning to PSG fresh and fit for Friday's Ligue 1 clash against Monaco.
Expressing his disappointment at some critics who felt Mbappe is not being taken care of whenever he comes to play for his country said they ensured he recovered gradually. This ruled him out of the game against Finland and Portugal, even though he wanted to.
While lauding the medical team for doing a fantastic job over the PSG star's recovery, Deschamp said they took their time warming him up for the game.
Since the next international break in March next year, PSG is expected to enjoy Mbappe for a long haul, at least.
Leave a comment