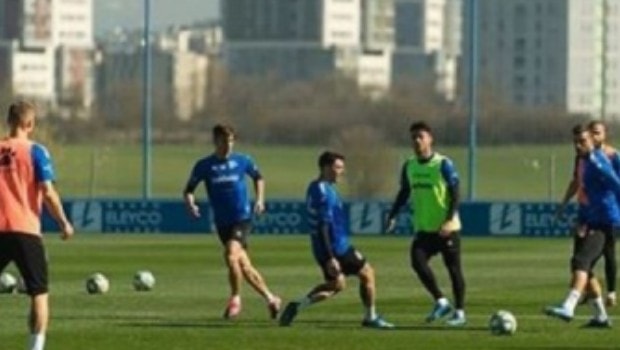 Spanish La Liga club, Deportivo Alaves have reported that three of its main and first-team players have contracted the covid-19.
The three players are a part of 15 players from the club who tested positive for the virus. Tests for the coronavirus was done at the start of the week.
The team's training has been put on hold and suspended indefinitely until a decision is made further.
Aside from the players, seven coaching staff members and five members of the basketball team workers have also tested positive.
The club revealed that the tests were carried out as a responsibility of the club to its players and staff who are a part of the bigger family.
Furthermore, the statement claimed that the decision to carry the tests out was the best in identifying the coronavirus cases early enough in other to prevent the spread and reduce the further infections.
However, all confirmed positive cases by the club side are now in stable condition albeit under isolation and observing the state of emergency measures.
Deportivo Alaves are the third team in the La Liga to report confirmed positive coronavirus after Valencia and Españyol.
Valencia had confirmed on Sunday that five of its first-team players including Argentine forward Ezekiel Garay and Frenchman Eliaquim Mangala had tested positive for Coronavirus.
Valencia had played against Atalanta in the UEFA Champions League in Italy at the San Siro where fans filled in the stadium days before restrictions were placed and enforced in Sporting events in Italy, Europe's worst-hit country.
The club also confirmed on Tuesday that thirty percent of the team had tested positive for the virus that has killed 7000 people worldwide.
Sporting events have been affected as well as Euro Championships has been postponed till 2021 while major leagues in Europe have been postponed as well.
Leave a comment