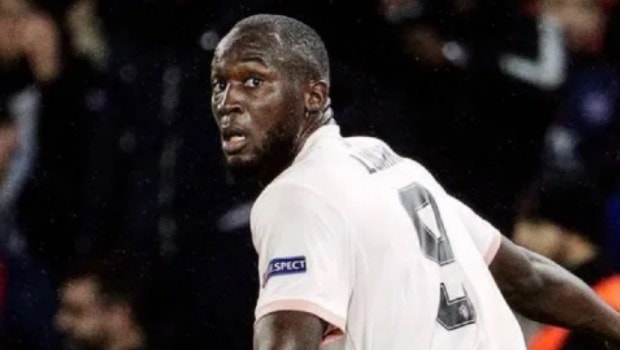 Inter Milan forward, Romelu Lukaku has revealed that he was close to joining Juventus before opting for the Nerazzurri.
While describing his move from Manchester United as close, the Belgian striker said he is learning everything from the coach, Antonio Conte.
Speaking on the management style of the former Chelsea boss, Lukaku said he almost sink into the ground when the manager criticised him in front of everyone.
Lukaku's impact with the Nerazzurri is noticeable, with 23 goals registered in 35 competitive games.
Speaking via Facetime with current sports presenter Ian Wright on his YouTube channel, the Belgian noted that one bad year could happen in anyone's career.
This is a reference to what happened behind the scenes during his stint with Manchester United, adding that he had to decide in a difficult situation and go somewhere he could work with somebody who wanted his service.
He said the management of the Red Devils wanted him to stay and settle his difference with the manager, but had to leave wished Manchester United well.
While also pointing out that it is a childish act to be disrespectful to one's old club, he said the bidding war between Inter and Juventus was close, but his mind was always on Inter and the manager.
Speaking with the former Arsenal striker on his role model, Lukaku said he has looked up to Adriano, Ronaldo, Christian Vieri when he was a kid. So when the opportunity to play under  Conte, who had wanted him while coaching Chelsea and Juve, he had to take it.
He also noted that the most important thing for him was getting back into shape and regaining his match sharpness after being out of action in England. United had claimed that Lukaku was injured and not available. But he secured a move to Inter and got back his fitness.
Speaking on the training regime in Italy, he said it is harder here, and the coach criticises players in front of the squad to get the best out of them.
And they all go out for dinner every two weeks, and nobody misses out, which is a kind of team bonding.
On the team's position on the log, Luka said they have been dropping points whenever Juve does, but it is not over yet. Inter is occupying the third spot on the log behind Juventus and Lazio with a game in hand.
Leave a comment