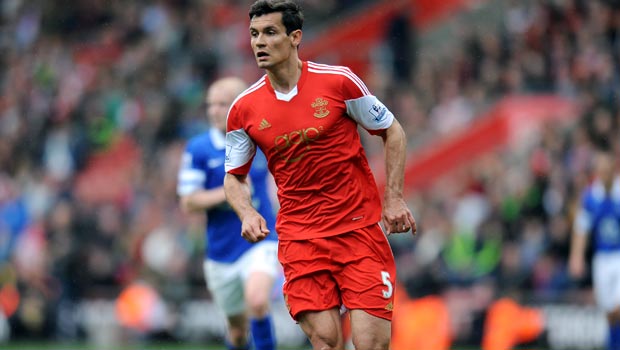 Defender Dejan Lovren is determined to follow former team-mates Rickie Lambert and Adam Lallana to Liverpool this summer after slamming Southampton for failing to inform him of a £20million bid.
The 25-year-old Croatia central defender has returned from the World Cup in Brazil after the side crashed out in the group stages behind the hosts and Mexico in Group A.
In his absence Southampton have lost boss Mauricio Pochettino to Tottenham, while Luke Shaw has departed for Manchester United in addition to Lambert and Lallana's departures to Liverpool.
Anfield boss Brendan Rodgers wants to secure a third signing from the Saints and had an offer for Lovren rejected in the past week.
The player, who has hit out at the Saints' lack of ambition, has now revealed that the club failed to let him know of the move and he claims that his "head is already at Liverpool".
Lovren, who arrived at St Mary's in a £9million deal last summer, told Croatian newspaper Sportske Novosti: "Liverpool sent the offer and the club haven't informed me.
"That wasn't right. I found out about the bid from other people which disappointed me and I realised I've got no business staying at Southampton.
"Liverpool sent a £20million offer and they (Southampton) paid £9million for me, so they would've earned more than twice the amount."
"At this point, I don't know what I'll do and I don't like it," he added.
"It was unbelievable that a few days ago I had an offer of £20million. It was in the morning and by the afternoon the club had said I was not for sale. Frankly, my head is already at Liverpool."
On Southampton, he said: "Honestly, I don't know who the main man at the club is anymore. They are now looking for £25million, but I don't think they'll get it.
"Look, I'd gladly stay at Southampton if the club had any ambitions, if they kept the key players. Not even the Liverpool bid would have dissuaded me."
Leave a comment