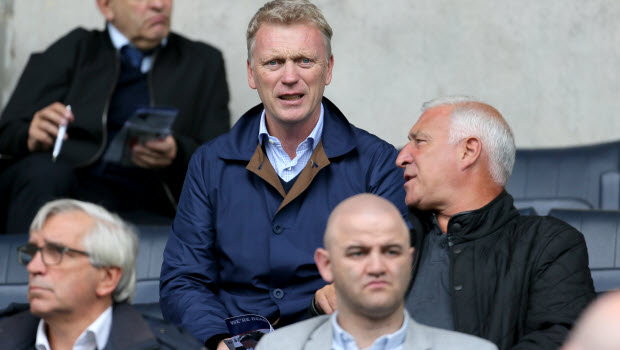 David Moyes has told the Scottish FA he is open to being approached in regards to vacant national team manager's post.
Gordon Strachan walked away from the Scotland job on Thursday, having failed to secure a return to the World Cup for the first time since 1998.
Moyes is being touted as a potential replacement and the former Everton and Manchester United boss admitted he doesn't think 'anyone ever turns down their national team opportunity', though he did add that the timing must be right.
Moyes has been out of work since leaving Sunderland at the end of last season and he says his preference, for now, is to get back into club management.
He is however open to having exploratory talks with the SFA. "I don't think anyone ever turns down their national team opportunity, but I think it has to be at the right time," he told the BBC.
"My first choice would be to go back into club management but if Scotland want to talk somewhere along the line, I'd be happy to help or speak with them and see what they've got to say.
"They know where I am if they want to speak to me." Former England boss Sam Allardyce is one of the names being linked with the job, but Moyes says his preference is to see a Scottish name given the post – something he believes should be the case worldwide.
"Scotland have looked at managers from abroad and I still think the best choice would be a Scottish manager," he said. "I would like it to be the rules all round the world that that is the case – you manage the country of your birth."
Leave a comment