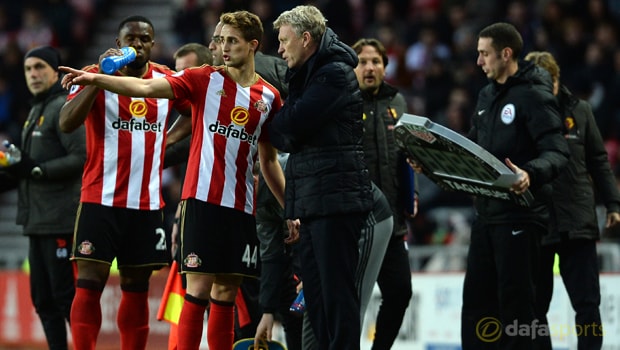 Sunderland coach David Moyes has conceded that his side must win 10 of their remaining Premier League games if they are to avoid the drop.
The Black Cats, 1.67 to be relegated, currently sit 18th in the Premier League table after picking up just two wins from their last five matches.
Back-to-back defeats against Swansea and Chelsea had seen Moyes' side drop back down into the bottom three but last weekend's win against Watford has given him hope.
The former Manchester United coach has seen his side win just four league games so far but he claims that they will need to add another six if they are to avoid relegation.
Sunderland will take on the Red Devils on Boxing Day before a trip to Turf Moor to face Burnley on New Year's Eve.
Moyes wants one more win before the start of 2017 and he admits his side will need at least 10 victories to have a chance of avoiding the drop to the Championship.
He told the Sunderland Echo: "In my head I know that we roughly need to win 10 games this season in order to have a chance of staying up.
"We might need more than that, who knows? "Going into Christmas I knew we needed to be as close to five wins as possible and going into the New Year I would like to be as close to that tally if possible.
"We need to win at least one more before the new year and pick up some other points so we can hang in and go into the New Year in a stronger position."
Leave a comment