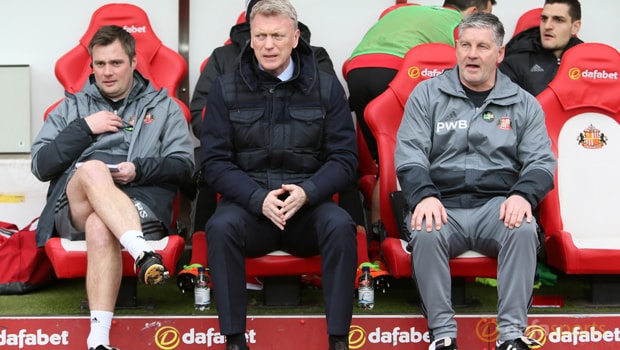 Sunderland boss David Moyes believes it would be wrong for the club to sack him despite them sitting bottom of the table.
The Scot was appointed in the summer following the departure of Sam Allardyce but his late arrival meant he was forced to scramble for players in the transfer market.
Moyes was not helped by the limited funds available to him, an issue that again hindered his efforts during the January window.
At 1.06 to go down, the future looks bleak for the Black Cats but this is hardly a new situation for the club and it seems their constant chopping and changing of managers has started to catch up with them.
With 10 games to go, the Wearsiders are rock bottom of the standings and it appears only a win will do when they travel to Watford on Saturday.
An away victory at Vicarage Road is 4.33, with the draw 3.50 and the Hornets the 1.85 favourites.
Moyes accepts that he has made mistakes during his reign and has deserved some of the criticism that has come his way.
However, he believes even the supporters would be against firing him as they can see it is an approach that has failed to work in the past.
He said: "I think Sunderland supporters have been through it all before, and they would turn around and tell you that changing manager is not the right way – the club has tried that.
"I think they have seen that it has not worked, and the club has had to look to try something else. "But when you're not winning, you get the criticism that goes with it."
Leave a comment