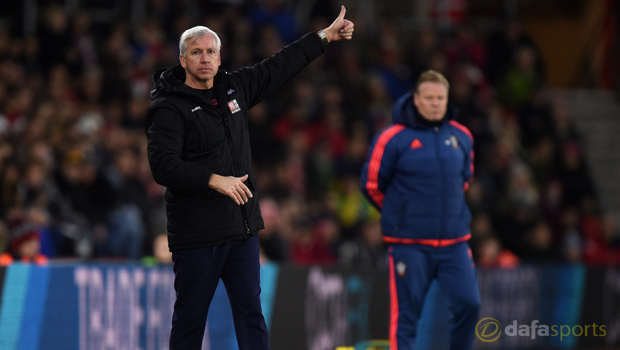 Crystal Palace manager Alan Pardew is adamant the FA should change the dates of the FA Cup third round if they want Premier League clubs to take the competition more seriously.
The third round, which is when clubs in the top flight enter the competition, usually takes place just after the busy festive schedule and the 54-year-old believes that teams are likely to use the tournament as an opportunity to rest players if it remains in its current slot.
He told reporters: "I think the third round needs to be moved. I don't think it's fair for the competition. Our selection was strong because of our league position, but if I was down at the bottom I would be really thinking about the upcoming games more than I did."
Palace booked their place in the fourth round with a 2-1 victory over Southampton at St Mary's Stadium on Saturday, but Pardew is adamant the competition should be rescheduled in order to restore some of the old cup magic.
He said: "It devalues the competition. They should really look at the scheduling, maybe put it back a bit or put it before the Christmas programme – do something that gives the FA Cup a little bit more respect."
The Eagles will learn who their fourth round opponents will be on Monday and they are available at 21.00 to win the tournament for the first time in their 110-year history.
The south London club's best showing in the tournament to date came when they reached the final in 1990, but they have not made it beyond the fifth round of the competition since they reached the semi-finals 21 years ago.
Leave a comment