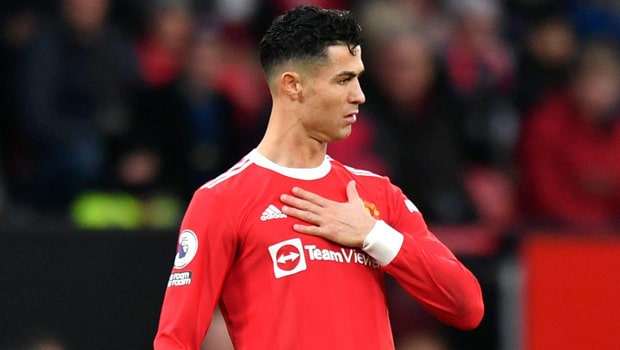 Superstar Cristiano Ronaldo and Manchester United's newest manager, Erik ten Hag, reportedly discussed this week the future the striker has with the club given that he – the Portugal captain – did not travel with United on their pre-season tour of Thailand and Australia.
Ronaldo, at 37 years of age, had reportedly asked to leave Old Trafford this offseason.
"We are planning for Cristiano Ronaldo for the season and that's it," Erik ten Hag said, when in Thailand recently. "I'm looking forward to working with him. Cristiano is not for sale. He is in our plans and we want success together," the Dutchman said.
While he didn't join the team overseas for friendly matches, Ronaldo did return to the club's training grounds to start this week.
Ten Hag said he was unclear about the situation leading up to the tour. But Ronaldo is now back after training away from the squad in recent weeks.
"He's not with us and it's due to personal issues," ten Hag added. "I spoke with him before this issue came up. I had a conversation with him and I had a good talk. That is between Cristiano and me. What I can confirm is we had a really good conversation together. I didn't speak to him after (the news)/"
Across all competitions last season, Ronaldo finished with 36 goals from 44 outings (41 starts), just one goal fewer than the 37 he had had in the previous year.
"We discussed about Cristiano Ronaldo internally, I consider him one of greatest footballers ever," Bayern director Kahn said this week. "Then we came to conclusion that, despite appreciation for Cristiano, he would not fit into our philosophy in the current situation."
According to reporter Fabrizio Romano, there are no changes on Ronaldo's situation in the last 24 hours of this publication. United continue to insist he's not for sale; Ronaldo, however, reiterated this week that his goal is to leave.
"I still think it's a slight blessing in disguise," Danny Mills, an English former professional footballer best known for his time at Leeds United, said. He genuinely believes it could work in Erik ten Hag's favor if Ronaldo secures a move away from United.
"[Erik ten Hag is] very intense, for sure," United's newest signing, Lisandro Martinez, said about the club and its leader. "Good football. Winning mentality, you know? That's the most important [thing]. Every player needs to have things clear. I think he's very clear also."
The Premier League transfer window will officially close on Thursday, 1 September.
"Manchester United have always been very calm and very comfortable," Sky Sports News senior reporter Melissa Reddy said. "They have insisted he is not for sale, and he will see out the last year of his contract. How they maneuver this now going forward we'll see, but Ronaldo is keeping fit, so they have no issues or problems or fears over what state he'll report back to pre-season in."
Leave a comment