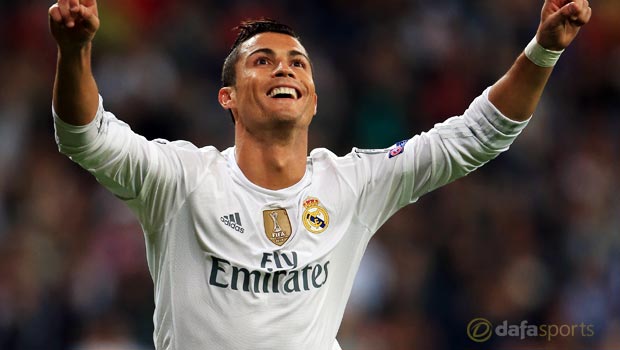 Cristiano Ronaldo has no intention of leaving Real Madrid and intends to see out his career at the Bernabeu.
The Portuguese forward, who is Real's joint all-time top goalscorer, has been linked with a return to Manchester United on a number of occasions and French giants Paris Saint-Germain have also been tipped to make a move at some stage.
Ronaldo, however, insists his future remains with Los Blancos and the 30-year-old stressed an exit is simply not on the agenda.
He told Marca: "I want to win and I am at the best club in the world. Logically, I have a contract up to 33, and as I have said many times my dream was to finish here at Real Madrid, because I feel good, I feel useful, and I want to stay.
Ronaldo feels he can continue playing at the top level for a further decade and he hopes to extend his stay with Real at some point in the not too distant future.
He added: "At the moment I do not feel any different from when I was 25. Many people say that from 30 you start to drop, but I do not share this idea because if you look after yourself, you train and you do well day to day.
"You do not grow old overnight, it happens slowly. If you look after yourself, you can reach 40. I have the motivation to keep going."
Real are 2.10 to win the La Liga title this season and 5.50 to claim the Champions League crown.
Leave a comment