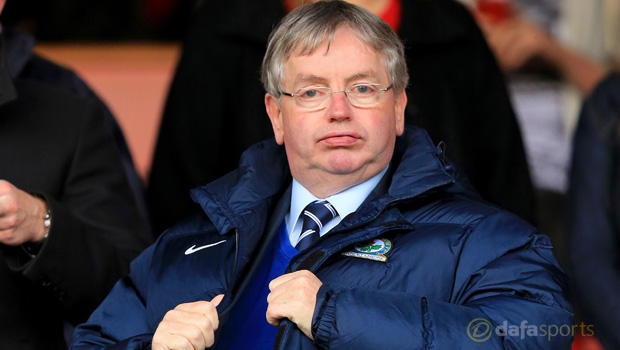 Blackburn Rovers managing director Derek Shaw has confirmed the sale of a player for a fee in the region of just under £5million would put an end to the club's transfer embargo.
The restraint on players coming into Ewood Park is ongoing due to Rovers breaking Financial Fair Play rulings, the departures of Rudy Gestede, Tom Cairney and Josh King over the summer transfer window doing little to end the sanctions.
It looks like another name will have to leave the first team squad, if the club are to bring in fresh faces in January.
Shaw has admitted the club are almost out of the embargo but it will take a 'biggish' fee for a player to see the club spend in the new year.
He told the Lancashire Telegraph: "We are probably one sale away, one asset sale away, from coming out of FFP, which would probably be a player under £5m.
"If we came out of it in January we'd obviously have to watch ourselves that we don't go straight back into it.
"That's the situation we're in at this moment in time as every time we loan a player and spend money it all goes against the balance of your books.
"But at this moment in time we're probably one player sale away, which is under £5m."
On the field, Blackburn have been on a good run of form and will be looking to keep that going when they travel to MK Dons on Saturday.
Rovers are 2.50 to get the win, 3.30 to draw and 2.88 to lose to MK Dons this weekend.
Leave a comment