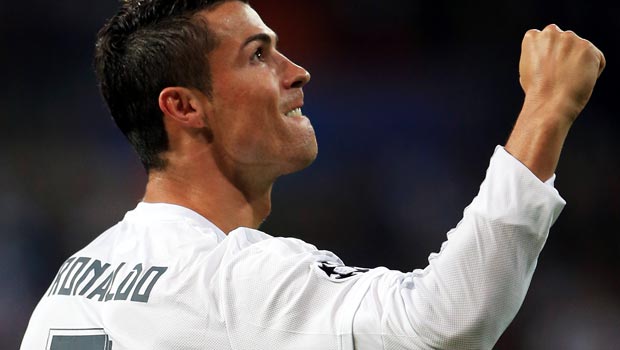 Cristiano Ronaldo says he is confident Real Madrid can achieve their goals under Rafael Benitez this season.
Despite a record-breaking run of victories last year under Carlo Ancelotti, the club ended without a trophy, surrendering their grip on the Champions League to Barcelona.
Luis Enrique's side also won the La Liga title and the Copa del Rey but Ronaldo has high hopes Real Madrid will get back to winning ways this season.
The Portuguese had come in for criticism following a slow start to the season personally but he has now scored eight goals in two games after following his five-goal tally against Espanyol in La Liga with a Champions League hat-trick against Shakhtar Donetsk.
The winger says his teammates never doubt him, despite criticism from sections of the Spanish press.
"Before I was bad and now I am good because I have scored eight goals in two games," Ronaldo said. "My teammates trust in me, they give me more passes, and from these passes I score goals.
"We are in good form, the work of the team must be highlighted."
The hat-trick against Shakhtar means Ronaldo is now Real Madrid's all-time leading scoring in European competition. He said breaking the record means a lot but his main focus is on helping the team to win trophies.
"It's good (to break the record), of course, I'm not going to lie," he said.
"But this is not my goal. My goal is to be good all season, the team to win, which for me is the most important. And to win collective trophies, which is the Champions League or the (Spanish) league. So I hope my goals will help the team to win.
And I feel confident, I feel good, and I want to carry on like that."
Real Madrid are 2.63 to win La Liga this season while they are 5.50 to win the Champions League.
Leave a comment