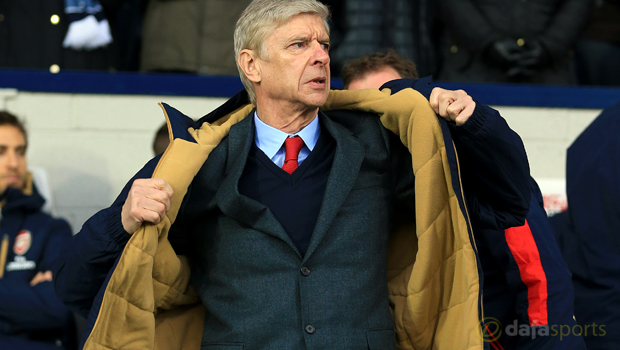 Arsenal's poor start in the Champions League means the Gunners must defeat Dinamo Zagreb at the Emirates and rely on a favour from Bayern Munich to keep their hopes of progression alive on Tuesday.
Arsene Wenger's men are six points behind Olympiakos in Group F with two games remaining, but if the Gunners overcome Croatian outfit Dinamo in London they will still have a chance to rescue themselves should Pep Guardiola's Bayern take all three points at home to the Greeks.
A point each from that Munich encounter would see both sides progress at Arsenal's expense, however Wenger does not subscribe to the theory that the Bundesliga champions would play out a stalemate in their own stadium.
"If Bayern don't win they could still be second in the group because they go to Zagreb where they can lose," he said. "In front of their crowd they will want to win. That will be really Machiavellian to think they will deliberately lose to get us out."
Wenger conceded this week that Arsenal's chances of making the Champions League knockout stage for a 16th consecutive season are 'at a minimum' and he has now insisted they will take the Europa League seriously if they drop down into the competition.
The Frenchman says too many English clubs have created a mind block at the thought of playing on Thursday nights.
"I believe that this problem is exaggerated a little bit in England because we play Wednesday and Saturday, so it is the same as Thursday and Sunday. I can't see the difference," added Wenger.
"There are plenty of examples in Portugal and Spain where teams have taken it seriously and won the championship. Benfica are the example, Sevilla have done well."
Arsenal are 7.00 to beat Dinamo Zagreb 2-0 at the Emirates, while the Croatians, who beat Arsenal at home, are 13.00 to complete the double.
Leave a comment