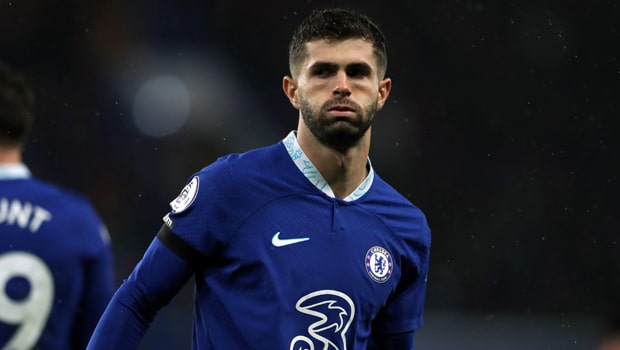 Christian Pulisic is making a name for himself as the best player in the United States right now. At just 24 years old, he has already achieved incredible success with both club and country. Pulisic leads by example on and off the field. His skill and dedication to soccer have earned him admiration from both fans and critics alike.
After a brilliant career of 4 seasons, 127 appearances, and 19 goals with Borussia Dortmund, Pulisic signed for Chelsea on January 2, 2019, at the cost of €64 million.
With the Blues, the player has enjoyed quite a regularity with 136 appearances and 26 goals since he arrived at Stamford Bridge.
But with the change of ownership that the club underwent and the subsequent change of coaches and management team, it seems that Captain America is no longer part of the club's plans.
Sources close to the club report that the Blues would be looking for the player to leave the club in the January transfer window.
The club that seems to be most interested in the player is Newcastle, which is currently fighting at the top of the table and needs a reinforcement player if it wants to stay in that position and secure a place in European competitions.
Some other rumors mention Juventus, but this is unlikely as the club is trying to sell another American midfielder Weston Mckennie; while Pulisic is arguably at a slightly higher level than his compatriot in Turin, they do not need midfielders.
Other sources mention a possible return to Borussia Dortmund or even that the player could end up in a mid-table team like Leeds or Aston Villa. Pulisic hopes to receive an offer from a big team that will allow him to continue competing at the highest level and developing his career, which he still has a long way to go.
Leave a comment