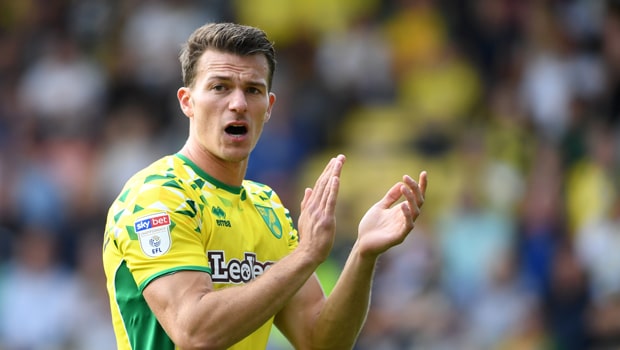 Christoph Zimmermann is excited about his future with Norwich City after inking a new contract at the club until June 2023, with the option of a further year at Carrow Road.
The centre-back joined the Canaries in the summer of 2017 from Borussia Dortmund and has made 90 appearances in all competitions, scoring four goals. He helped Norwich secure their promotion from the Championship last season and is now looking forward to a maiden campaign in the Premier League.
"I think from when I started, I never made a secret of what the people, club and the whole region means to me and how my feelings are for everything we are doing here so for that of course, I am really pleased and happy to have four more years with Norwich City," he said.
"There is lots of excitement about the new season and we are really happy to be in the Premier League." Norwich were champions of the second tier last term, with Zimmerman skippering the side for the second half of the season. At 26, he admits he will fulfil a childhood dream when he becomes a Premier League footballer next month in a Norwich jersey.
"When you are young and 10-years-old, of course your dream is to play in the Premier League," he added. "But the older you get, the more realistic you become because especially with my case, I didn't think it was likely for me to play in the Premier League so it's more than I have ever expected.
"Even two years ago, I couldn't see the connection of how it was possible for me to first of all come over to England but then to play in the Championship and also have the opportunity to get promoted and then to play in the best league of the world."
Norwich are 17.00 to win their season-opening trip to Liverpool, while Daniel Farke's side are 1.83 to be relegated.
Leave a comment