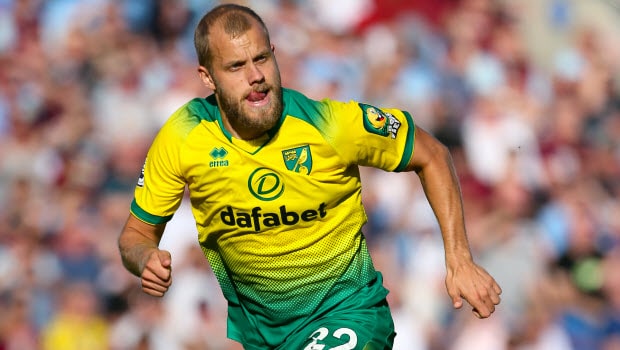 Norwich City's lifeline is growing thinner and thinner as the games roll by.
The promoted side are in a dire need of points at the bottom of the table and got some positives after beating Bournemouth last round and acquiring much desired skill in their offense to feed in-form Teemu Pukki. Despite Pukki hitting the net once more, second game in a row from a penalty spot, Tottenham narrowly skipped past the Canaries and took a 2-1 win.
The season has not been a bed of roses for Tottenham, who let go of their much liked manager Mauricio Pochettino at the end of November. Jose Mourinho has taken the team upwards and all the way to sixth at the moment, but they're still far from the title challenger they were last season.
Before facing Norwich, they had only won one in their last five games. Against Norwich, Mourinho's Spurs did not seem like a challenger and it is the Canaries who are allowed to feel hard done by the final result.
Both of the clubs started conservatively and the chances were few and far between. In the first half Spurs managed two shots on goal, while Norwich couldn't bother Hugo Lloris between the pipes despite blasting five shots off the goal. The home team was more efficient of the sides and took the lead on 38th minute. Todd Cantwell lost possession in the defensive end and Spurs jumped at a chance: Heung-Min Son played it wide to Serge Aurier, who then found Dele Alli beating his marker with an inch-perfect pass in front of the goal. Hard fought first half finished with the home team leading 1-0.
Spurs seemed confident and content with their 1-0 lead going into the second half and were able to contain Norwich rather brilliantly. On the 70th minute a momentary lapse by Ryan Sessegnon gifted Norwich a penalty, which was long and hard reviewed by the VAR and the referee. Teemu Pukki stepped up and, despite Hugo Lloris anticipating the correct corner, hit his 11th goal of the season taking Norwich back to level. But as so many times before, Norwich got no prize for their effort.
Spurs took the lead on 79th minute by a lucky bounce, finished off by Heung-Min Son at the far post. Dele Alli's crossing effort was deflected by Norwich defense, but the ball ended up on the path of Son, who easily nodded it into the netting. Another unlucky bounce for Norwich saw the team go down 2-1 and remain dead last in the Premier League, six points to safety.
Norwich will return to action in an FA Cup fixture at Burnley on the 25th January, before taking on Newcastle at Tyneside on first of February. Don't forget Dafabet's Norwich City prediction challenge in order to win free weekly bets!
Dafabet offers
Burnley vs Norwich (1×2): 1.96 – 3.45 – 3.55
Leave a comment