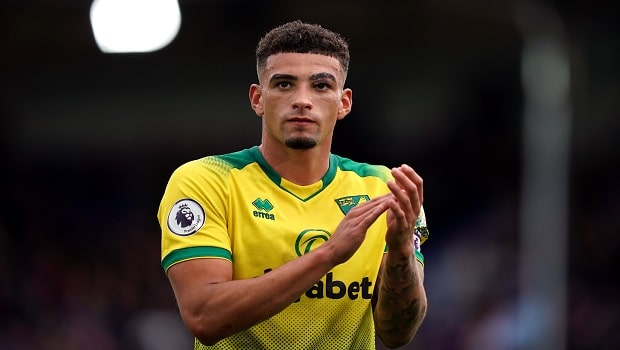 Fighting for survival in the Premier League, Norwich City took on fellow stragglers Bournemouth on Saturday.
Both teams were in dire need of points at the bottom of the table, Norwich dead last with 14 points and Bournemouth just above them with 20. The distance to safety was already nine points for Norwich and they had not won in nine Premier League games, since 23rd of November beating of Everton. Bournemouth were in similar bind, having only won one in their last 10 games.
The pressure to get a result this time was clearly visible and the players were extra motivated from the beginning. Norwich received good news before the match, as nine-goal-scorer Teemu Pukki was deemed fit to play after a minor injury. Newcomer Ondrej Duda also took field in the starting lineup, taking the attacking midfielder position at centre of the field. Duda connected well with Pukki from the start, but Pukki's shot was collected by Bournemouth keeper Aaron Ramsdale.
At around half an hour mark Duda was at it again. His shot was seemingly headed for goal, before Bournemouth's Steve Cook deliberately handled to ball to hit the post. Cook was dismissed for his antics and Norwich awarded a penalty. This time Pukki got the best of Ramsdale and tool Norwich ahead on 32nd minute. Norwich were in control for the first half, taking possession with 71%, while Bournemouth only threatened Tim Krul once.
Second half saw Bournemouth get a better handle in the game, but Norwich defended admirably and didn't allow the shorthanded visitors any clear cut chances. The hosts had their opportunities to increase the lead, but Pukki, Emiliano Buendia and Ondrej Duda were denied by Ramsdale. The numbers on the field were evened up late in the game, with Ben Godfrey tossed out after an illegal contact on the 78th minute. Bournemouth failed to make their momentum count and Norwich took the all-important points by Pukki's penalty 1-0.
Norwich is still in the last place, but now only xx points from safety and three points from Bournemouth. Next up for Norwich is Tottenham on the road on 22nd January. Don't miss out on Dafabet's Norwich City prediction challenge in order to win weekly free bets!
Dafabet offers
Tottenham vs Norwich (1×2): 1.42 – 4.55 – 6.30
Leave a comment