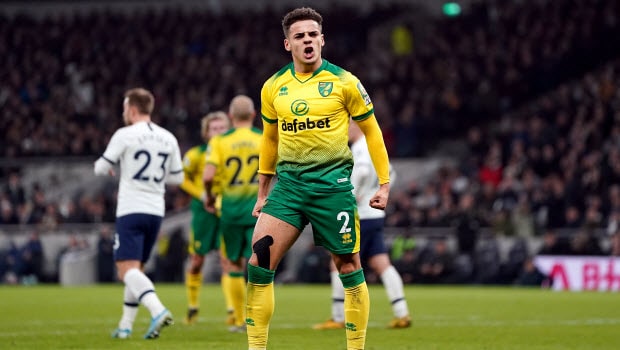 It's been a tough season for the promoted Norwich City in the Premier League. Despite dominating in the lower tier Championship last season, the transition to the elite league has been even more problematic than expected.
Mostly fielding the same squad as they did in the Championship, Norwich has struggled in the most important aspect of surviving in the EPL – winning. The team has only won four of their 23 games so far and collected 17 points.
The average point per game add up to 0.74 and with this rate Norwich will finish the season with 28-29 points, definitely in the relegation zone. In order to survive, Norwich need to pick up their game right now and, obviously, start winning the games.
Historically it's been enough to gather a point per game in order to survive. At the rate Norwich has performed so far, they would need to pick up 21 points or on average 1.33 points, from their remaining 15 games in order to reach that magical 38. Considering they've barely reached 0.74 so far, it's a long shot at best – but never say never. In Premier League, the pace of 1.33 points per game is reached only by the top seven teams at the moment.
While Norwich needs to start winning, other relegation candidates must start losing. West Ham is currently the one endangered team in relegation trouble on 17th place. However, their points per game averages at 1.05, which is almost certainly enough to keep them up. Same goes with 16th place Aston Villa, who have gathered 25 points in 24 games.
Even if Norwich's chances of survival are slim, there's still hope. The crucial win over another relegation candidate Bournemouth last weekend was all-important and gave a definite glimmer of hope in more than one way.
Newly acquired attacking midfielder Ondrej Duda instantly connected with 10-goal scorer Teemu Pukki and the flanks were impressively manned by Todd Cantwell and Emiliano Buendia alike. Ben Godfrey's sending off was a negative, but otherwise the defense seemed solid and, knock on wood, finally getting healthy.
It is not over until the last drop falls, but Norwich needs nothing short of a miracle to save their season and climb out of the relegation zone – sooner rather than later.
Leave a comment