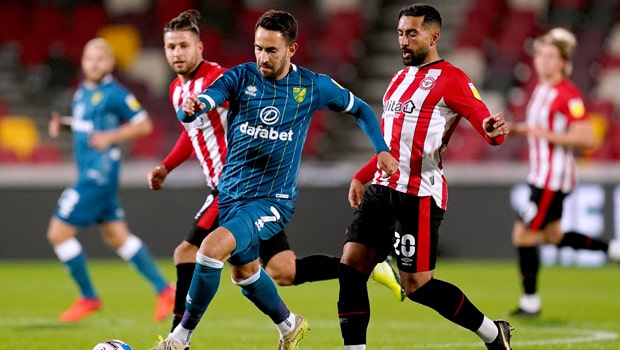 After a slow start back at the English Championship, Norwich City has started to look like the team that took the league by the storm two seasons back. The team has not gone through a lot of changes during the season up in the Premier League and then coming back down to Championship, but the adjustment has been difficult nevertheless.
Only collecting four points in the first four games of the Championship season, alarm bells were ringing all over the Carrow Road. The manager Daniel Farke, however, kept his cool as usual and trusted his team to find the plot sooner rather than later – and that they did. While the results and the performances might not be as extravagant and overwhelming as two seasons ago, what matters is the win. Norwich has now won three out of the last four games in the Championship, only blemish being the 1-1 draw away at Brentford which can be seen as a good result against one of the promotion candidates.
Lately Norwich has found some stride in their offense, which was completely off at the start of the season. There's still plenty of work to do to get all the parts clicking, but there are a lot of positive signs in the air, including the controlling dominance over Wycombe and Birmingham at Carrow Road and the late comeback against Brentford on Tuesday.
Defensively Norwich has performed well, although the individual errors are still haunting the team. The lessons from Premier League had to be learnt the hard way, but the same issues still linger: giving the ball away in critical positions and sometimes even overconfident effort to control the ball lead to costly turnovers and cost points against efficient opponents.
The direction is right for Farke's team as they are currently standing fifth in the Championship after collecting 14 points in eight games. The top half of the division is as close as ever and Norwich still has a target on their back. The Canaries enter a tough week of football, first traveling to Bristol City on the 31st, then returning home for a two-game-stand against Millwall and Swansea on 3rd and 7th of November respectively.
Leave a comment