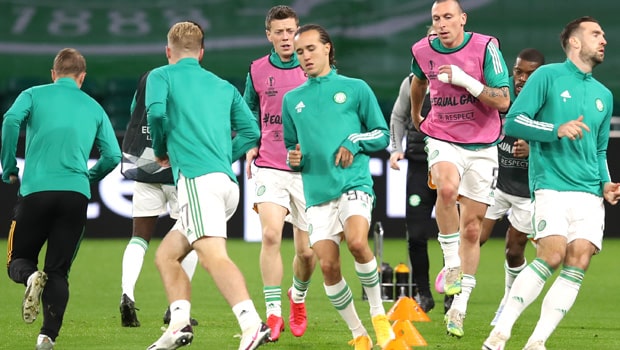 It's been a rough stretch of games for the reigning Scottish champions Celtic both domestically and in the continental contest. The road ahead is not getting much easier, as Neil Lennon's men are traveling to Lille, France on Thursday to take on high-flying LOSC, currently sharing the top spot in Ligue1 with PSG.
Celtic have now gone three games without a win, for the first time since August 2018 and also suffered two consecutive losses in competitive games for the first time since December 2018. The prospective downhill started on Saturday the 17th October, when the local rivals Rangers paid a visit to Celtic Park in a legendary Old Firm derby and took the spoils with no questions asked 0-2 with Connor Goldson double. Celtic failed to register a single shot on goal in that game and Neil Lennon seemed to be completely outsmarted tactically by his counterpart Steven Gerrard. Rangers have now won two straight Scottish Premiership derbies at Celtic Park and have also taken four wins out of six past meetings between the rivals. The Celtic reign in Scotland is definitely under threat, especially with the team then succumbing to a 3-3 draw visiting Aberdeen and allowing Rangers to take a six-point lead in the Premiership – although Celtic still has a game in hand.
To add insult to injury, the Europa League group stage did not get off to a good start either. After being drawn a tough group of up-and-coming clubs Lille from France, Milan from Italy and prominent continental veteran Sparta Praha, it was certain than Celtic will have their work cut out for them. Still, hosting Milan for the opener could not have gone more wrong.
Expecting a bounce back at home after suffering a humbling defeat by Rangers, the Celtic faithful certainly hoped for a result against Milan. The visitors had other thoughts though and took an early lead, going 0-2 up in the first half after a dismal performance by the hosts. In the second half Celtic performed better and clawed one back, but ended up losing 1-3 in the end.
Visiting Lille in the second round of the Europa League group stage comes at a bad time, but there's a statement performance expected once again. Last time Celtic has gone winless for four games in a row was in August 2014 and it is certain Neil Lennon and his team does not want to make questionable history.
Leave a comment