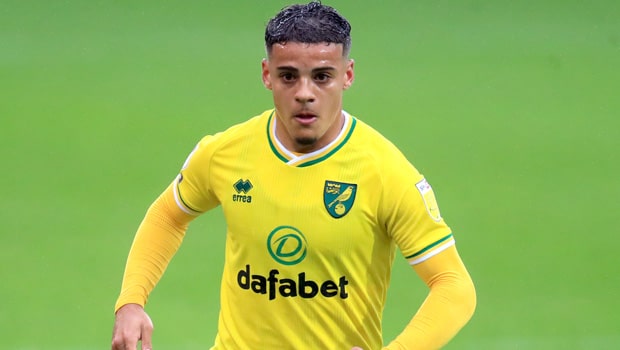 At just 20 years old, Max Aarons has caught the attention of big teams across Europe.
Aarons debuted with the Canaries in 2018, and since then, he has shown a high level, being named EFL Young Player of the Year in 2019. One of the most remarkable attributes of the English player is his versatility. The player currently occupies the right-back position but can also play on the left side. His excellent performance has made great teams such as Tottenham, Bayer Leverkusen, and AC Milan to new a few to be interested in signing the player.
According to Sky Sports, Ronald Koeman's Barcelona has also been captivated by the player's ability, and they have made an offer to the Canaries. The offer wanted Aarons to come to the Camp Nou on loan for one season.
The canaries have rejected the offer as it did not include a purchase option by Barcelona. Norwich seems to want to capitalize on the player and get a fair amount of money from his sale.
According to some rumors, the player's representatives would have already closed an agreement with Bayer Munich for about 20 million euros.
Although there are also rumors about talks with AC Milan. Stefano Pioli seeks to create a team full of young talent to end Juventus reign, and Aarons perfectly fits his plans.
AS Roma also seem to have an interest in Aarons. The team recently lost their best right-back, Florenzi, signed by PSG, so the club would be looking for a player capable of filling that position.
Leave a comment