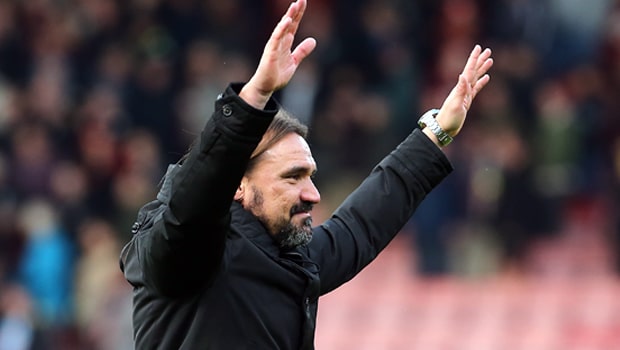 Newly promoted Norwich had run into some trouble in their early Premier League season, after sensationally defeating reigning champions Manchester City. The Canaries had lost three in a row and what is worse, against teams that they were supposed to be able to at least have a fair fight. While consecutive 2-0 losses to Burnley and Crystal Palace could be excusable by the opponent simply playing a tad better, 1-5 home defeat against another promoted team Aston Villa was a proper wakeup-call.
Norwich received some good news heading to Bournemouth, as couple of the injured players were set to return to action. Still deemed heavy underdogs, Norwich boss Daniel Farke was able to welcome back the no.1 goalkeeper Tim Krul as well as experienced midfielder Alex Tettey – worth more than his weight in gold for the Canaries. While Norwich's attacking style of play and prolific scoring from especially Teemu Pukki had impressed many fans and pundits along the way, it seemed that that well had dried up and changes were imminent. And it worked.
It was not pretty, though. There might have been more entertaining cases of paint drying than the game at Bournemouth was, but earning their first point on the road, snapping their losing streak and keeping their first clean sheet of the season was well worth it. Neither team managed to break through the opponents defense, while the chances created were few and far between. The hosts managed two shots on goal with their 11 efforts, while the visitors shot 10 times but threatened Bournemouth keeper David Ramsdale only once, by Teemu Pukki blast that almost gave Norwich all three points.
Norwich managed to change their approach enough to surprise Bournemouth and their relentless battle earned them the point they duly deserved. Norwich boss Daniel Farke showed his team is capable of challenging the more prominent Premier League outfits, not only by outscoring them – as they did against Newcastle and almost did against Chelsea – but also by rigid, patient defending and fighting till the end.
The challenge will not get any easier, though with Manchester United arriving to Carrow Road on Sunday. Once again Norwich was hit with injuries, with Ben Godfrey limping off at Bournemouth. With all four of his central defenders in doubt for the weekend, Daniel Farke just might be forced to go all-out-attack again – even against Manchester United.
Be sure not to pass on Dafabet's Norwich City FC Prediction Challenge! Win free bet weekly when predicting the score for every Norwich City FC match.
Leave a comment