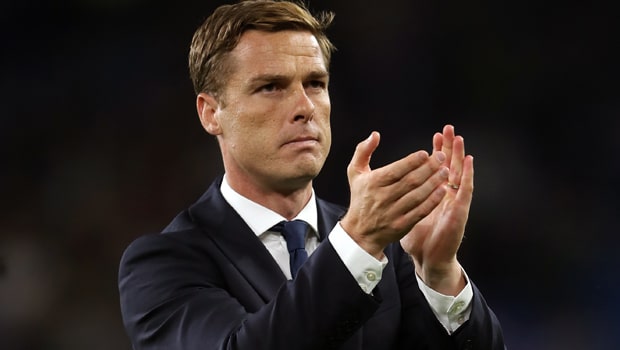 Scott Parker's quest to return Fulham to the Premier League is beginning to take shape after six Championship games and a League Cup match which he experimented.
With relegated Premier League teams known for having a tough time on their return to the Championship, Fulham are gaining ground with a tactical approach to the game.
The team who had a season to forget last time out in the Premier League are making progress with the former England International at the helm of affairs.
Their first league match was an underwhelming performance against Barnsley as they could not cope with the high pressing from the opposition side.
However, Parker's team produced a dominant display in Championship history with a 4-0 decimation of Millwall before a close-fought victory over Blackburn and Huddersfield.
Nottingham Forest managed to cope with Fulham's tactics, while during the last game against Cardiff, a red card, made Fulham go from pushing for a winner to battling to get a single good point in the end.
Scott Parker, before his side game against Cardiff, has hinted at the idea his team wants to base on. The 39-year-old Englishman stated that he believes this controlling the game, prefers a possession-based style is not only how he wants to play but is what puts Cottagers in the best position for winning games of football.
Fulham under the guidance of Slavisa Jokanovic in the promotion season, had four midfielders in their top five list in terms of short passes completed.
With Tom Cairney, Stefan Johansen and Kevin McDonald the top players however so far this season under Scott Parker, three of the top five are Tim Ream, Alfie Mawson, and Joe Bryan, with Steven Sessegnon on pace to take over Tom Cairney to enter the top five.
So far this season under Scott Parker, three of the top five in terms of short passes completed is American player, Tim Ream, center back,  Alfie Mawson, and left-back, Joe Bryan. Steven Sessegnon has been doing well in that stat and might overtake Tom Cairney to enter the top five best short passers in Fulham. This does appear to show a far less active and patient approach from Scott Parker's Fulham as opposed to Slavisa Jokanovic midfield intense approach.
It's been an indifferent beginning for Scott Parker's side. However, with a style of play now very clear, but the next improvement will be to improve the link between defense and attack.
Scott Parker will be hoping his new tactics and style of play yield positive results when his team takes on West Brom in their next Championship match. Cottagers are 2.04 to defeat West Brom.
Leave a comment