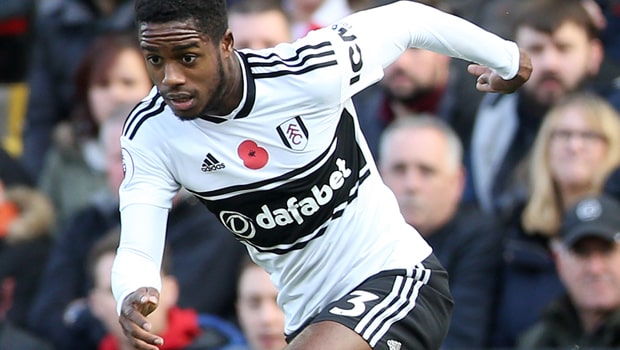 Fulham winger Ryan Sessegnon says he has been impressed by the immediate impact that Claudio Ranieri has made since he joined the club earlier this month.
The former Leicester City coach has been at Craven Cottage for less than three weeks, but he ended their losing run on Saturday.
'The Tinkerman' guided the Cottagers to a 3-2 win on home soil against Southampton, with Sessegnon playing a key role.
Sessegnon was one of the last players to meet Ranieri due to his international commitments but he noticed immediate changes when he returned to training.
Ranieri has tried to bond the players closer together and 18-year-old Sessegnon insists he has made a huge difference already.
He told The Independent: "Our body language today was down to everything that the gaffer's done since he's come in. He's changed a lot of things in terms of we eat together and we leave together now.
"Before we used to just come up to the canteen and when you finished, you'd just go. Now you can't leave until everyone's finished. I think it's about keeping that team bonding and everyone together.
"The warm-ups we do in training are all together, too. We have to follow each other in a line or in patterns. Little things like that help on the pitch.
There are about 12 new players who have come in this season and it was hard for the old gaffer to gel everyone together.
"The team that got us promoted was a good team, but to gel that team with the new players straightaway was very difficult. Now the fact that we're all eating together helps with that.
"The gaffer has told me just to be positive and go forward, don't play back too many times. He sees me as someone attacking in the final third of the pitch and hurting teams."
Leave a comment