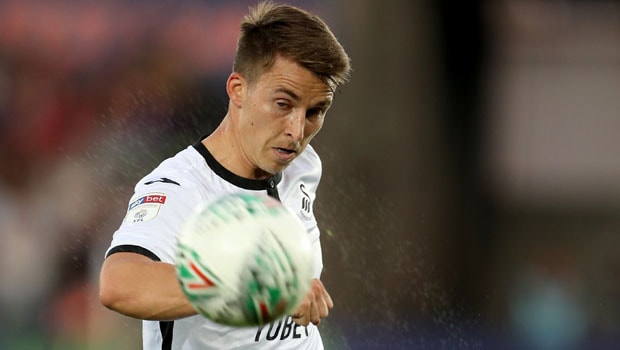 The unexpected break in most football leagues because of COVID-19 concerns has given Fulham time to determine which players they would like to sign for next season.
Tom Carroll is an option they should consider. He is currently a free agent because Swansea City terminated his contract. His deal with them was set to expire at the end of the season and now the 27-year-old is looking to continue his career after getting a fresh start somewhere.
A former England Under-21 international, the 27-year-old joined Swansea City from Tottenham in 2017 for £4.5 million but he only made 10 appearances this season and was allowed to leave the team.
Carroll had a loan spell with Swansea City in 2014-15 and he was able to make a positive impact after joining them on a permanent basis. He helped them avoid relegation from the Premier League in 2016-17 but was also part of the squad that went down the following season. He was with Aston Villa on a loan deal in 2019. He made 103 appearances across two spells at Swansea City and scored three goals.
The talented midfielder could help Fulham, adding more options and depth next season. It's a gamble but it could be worth it for the Cottagers.
Carroll is at a crossroad in his career, he was practically on the fringes during his time at Tottenham Hotspur and he had some success with Swansea City but it didn't work out for him in the end. Now he can have a fresh start and Fulham could be a great fit because he would get a fair chance to earn a spot with them and have playing time.
Leave a comment