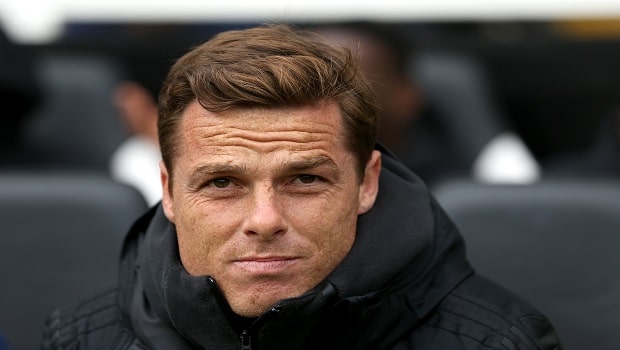 Interim Fulham coach Scott Parker is taking nothing for granted in his bid for taking the job on a permanent basis despite Saturday's win over Cardiff City.
The Cottagers won their third game in a row in the Premier League after Ryan Babel's strike gave them a 1-0 win.
The Dutchman scored the decisive goal with just 11 minutes to go and Parker's men held on to keep a clean sheet for the third game in succession.
Parker has hinted he wants the job in previous interviews, but he continues to wait for a decision from the club's board.
Fulham turned to Parker in February and he has helped the club pick up a third of their points tally since he took charge. Despite helping his team make plenty of progress, Parker has refused to get carried away. He told Sky Sports:
"From the outset, all I can do is what's in my control, and that's setting up the team to try to win games and be organised. "We're doing that and the players have been different class to me and how we're trying to do things – and we're enjoying things at the moment.
"We said before the game we'd have to build and we needed to make sure it didn't go into a lull, and we were playing against a really disciplined side. In the end it was a wonder-strike to win us the game.
"It was a tough afternoon, but really pleasing. Another clean sheet was good too against a competitive team. We knew what we were expecting, they're fighting for their lives, and we had to stand up and be counted at times."
Leave a comment