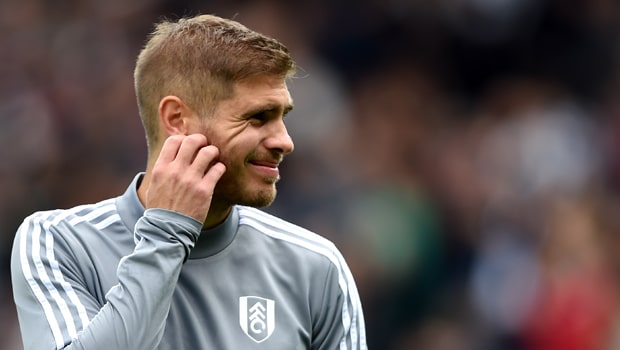 After beating Luton at home and snatching a draw on the road from tough Middlesbrough, Fulham were in good spot to push for the promotion battle when they faced Hull City at home on Saturday. While Fulham has made a habit of dominating the possession but failing to score enough, at Middlesbrough they had a different approach and their defense was impeccable. At home vs Hull the parts changed once again and Fulham took the initiative – and failed yet again. The visiting Hull City had taken two impressive victories in a row, first away against Nottingham and then over Derby at home, and they followed suit against Fulham by a clinical 0-3 win.
It was a harsh lesson for Scott Parker's boys, but not the first this season. Fulham started with confidence and held the ball with short passing game, as usual. Hull's game plan worked perfectly though as they hit back on counter-attack with pace and purpose, leaving Fulham players wondering what hit them. The first goal saw daylight at only nine minutes in. Josh Bowler scored his first goal for Hull City, finishing off the lucky bounce from the back of Fulham defender Maxime Le Marchand. While Fulham retained much of the possession, 70% in the first half, they didn't manage to surprise George Long in goal for Hull City.
The second half turned out nightmarish for Fulham. They regained the possession and had 80% control of the ball – while Hull City was scoring the goals. An amazing individual effort by Jarrod Bowen on 57th minute took the Tigers 0-2 up, while all Fulham had in the bag were unsuccessful penalty claims. It was only fitting the game was finished off by a comical third goal for Hull:  Jarred Bowen skipped past the Fulham defense on a counter-attack and went one-on-one with goalkeeper Bettinelli, who saved the initial effort. The ball bounced right onto the path of surprised Hull striker Tom Eaves, who accidentally scrambled the ball into the net.
The defeat against Hull City reflects Fulham's season as a whole. While creating decent amount of chances and controlling the flow of the game, failure to score when needed and defensive lapses are destroying the otherwise sufficient performance. Fulham are still in contest at 8th place with 23 points, only two points from promotion-playoffs and five points from leaders Leeds. The game is not yet lost, but Scott Parker will have to figure out how to turn possession into goals and solidify the defense, if Fulham is to battle for the promotion.
English League Championship Winner – Fulham: 8.50
English League Championship To Be Promoted – Fulham: 2.50
Leave a comment