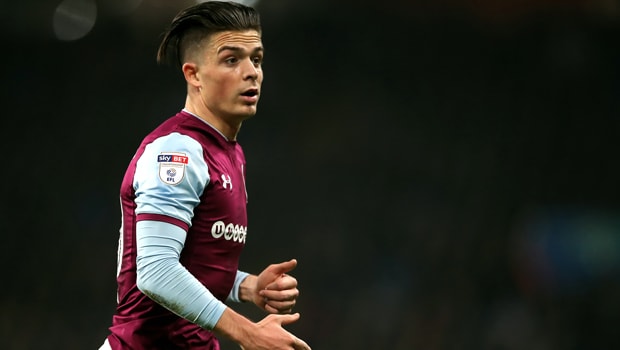 According to reports in England, Fulham have now joined the race to sign Jack Grealish from Championship outfit Aston Villa.
The Villans are bracing themselves for bids after their failure to earn promotion back to the Premier League.
Grealish has been at the club for the duration of his professional career so far and he has made 92 appearances for the Midlands outfit since making his debut in 2012.
Fulham have endured a slow start to the window so far but they are set to challenge Crystal Palace and Tottenham for his signature.
All three clubs have contacted Villa to ask for updates on Grealish's future, although the recent investment boost for Villa could be an issue for the trio of interested parties.
Would-be suitors were hoping to take advantage of Villa's financial problems but coach Steve Bruce now claims his club will not be forced into a sale after Egyptian billionaire Nassef Sawiris and investor Wes Edens bought a controlling stake from Dr Tony Xia.
Bruce said: "I know for a fact from the owners – new investors – anybody wanting to buy Jack Grealish will not buy him on the cheap.
"It's only what somebody else is prepared to pay – what he's worth. Until I have the conversation I can't really answer the question. What is he worth? Who knows?
"[But] If we have to sell them then at least we get the right price for them and can move forward.
"When you're up against it and hanging your dirty washing out in public then the vultures are circling and ready to nick your assets.
"At least that's not going to be the case – well I know that's not going to be the case – because I've had that conversation already.
"So if anybody is going to buy one of our players now they are going to have to pay a premium."
Leave a comment