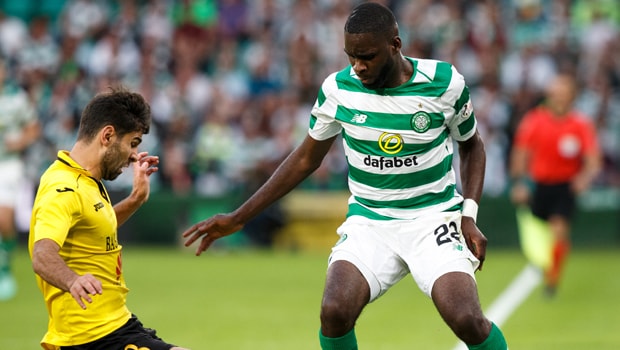 Celtic striker Odsonne Edouard admits his only aim this season is to help the club make football history by winning a third successive treble.
The Frenchman is now a Celtic player after turning his loan deal from Paris Saint-Germain into a permanent move.
He has already looked sharp in pre-season and during qualifying for the UEFA Champions League after forming a solid relationship with Moussa Dembele.
Edouard has already been tipped to win plenty of individual awards but the 20-year-old insists he cannot wait to help the team create more magical moments in Scotland.
He told The Herald: "My main objective for the season is to win the three trophies, like we did last season.
I don't think of anything else at the moment. I am a still a young player and that means every year I will learn a lot. Hopefully I will improve a lot.
"Now that I have made it into the team, it's important to keep that place in the side so that I can help the club.
"We as players enjoy the performances and take a lot of pleasure in playing a good game.
"The coach has already set us a style and a strategy. We respect that strategy, and the plans from the manager. For me it's all about helping with goals and helping by defending well. I really enjoy the football here."
Celtic start the campaign against Livingston on August 4 and they are priced at 5.50 to win 3-0.
Leave a comment