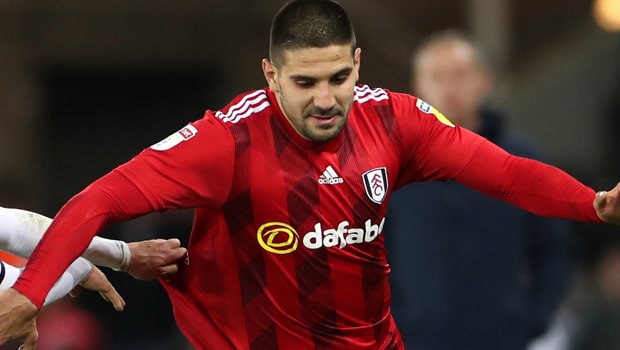 Fulham's opponents Blackburn were riding in a four-game unbeaten streak when the Cottagers visited the Rovers on Saturday for the 31st round in the English Championship.
The visitors had also gone unbeaten in four Championship games, only losing to Manchester City during that stretch. Fulham was the last man standing and quite deservedly so, after dominating the game for the most part and snatching a narrow 0-1 victory.
Fulham had previously encountered some issues in killing off the games they are controlling and it didn't seem easy this time around either. Blackburn played a good defensive game and managed to keep Fulham off the clear cut chances for the first half. The visitors only managed one shot on goal, while the hosts had not much else in mind than keeping their net clean and clearing the ball far out when chance arose.
The go-ahead goal for the visitors, which eventually turned out to be the winning goal, came from an unsurprising individual. In his return from the injury which caused him to miss a couple of games, Alexandar Mitrovic scored instantly against Huddersfield. Against Blackburn, the Serbian hit his 20th of the season to take Fulham 0-1 up on 65th minute. Both of his goals since the return have been game-winning goals. Mitrovic's goal opened things up some, but Blackburn were unable to make any kind of a chase with Fulham relentlessly getting to the offense. Once again the visitors had problems converting time and effort into goals and ended up taking the narrowest possible victory.
Every point counts in the race for automatic promotion. With Leeds losing their fixture against Nottingham, Fulham is now tied at third with Leeds – at exactly same record 16-7-8. The teams have scored the same amount of goals, but Leeds has conceded three less and therefore hold the advantage. Fulham's current form is remarkably stronger than that of Leeds, so Scott Paker can soon set his sights to keeping the challengers behind, rather than looking up and chasing the top dogs.
Fulham will face Millwall on the road on Wednesday the 12th and then host Barnsley already three days later, on Saturday the 15th.
Leave a comment