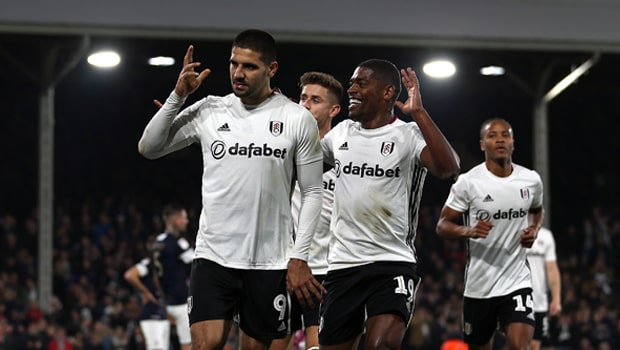 The promotion hopes of Fulham are alive and well after the Saturday's effort at Birmingham City. Scott Parker's men took the three points after a grinding effort, which could've gone either way. Aleksandar Mitrovic was the hero of the visiting team, scoring his 12th goal of the season in a close 0-1 fixture and the whole Fulham team played an impeccable match, leaving the hosts frustrated and goalless.
The win takes Fulham back within the grasp of the promotion playoffs spot, an all-important bounce-back after a humbling defeat by Hull City in the last round. Now the Cottagers are 7th with 26 points, while West Bromwich Albion and Preston stand at the top in automatic promotion places with 33 and 31 points. The playoff battle rages on, with six teams within five points ranging from 2nd place to 7th. Fulham is in the thick of it, but will need to keep up their effort right after the international break.
Against Birmingham, Fulham perhaps took a more collected and careful approach than usual and did only control the possession for 56% and shot three times on goal, while Birmingham had 16 efforts, four of them on goal. Despite the chances, Marek Rodak in goal for Fulham couldn't be beaten, and the Slovak recorded his first clean sheet this season. It was a true team effort though and the defense did their part admirably. Scott Parker was delighted after the match as his team showed some grit and backbone to fight for the three points on the road.
Fulham will take on QPR on 22nd and Derby on 26th November at home after the international break. Neither of the next opponents should pose any trouble to Fulham, albeit QPR has overachieved some, being 10th in the league. Derby is at its rightful place at 16th. The international break will see a bunch of Fulham players join their national sides, most importantly Aleksandar Mitrovic who has been on fire for club and country, scoring in each of his native Serbia's past five international fixtures and bagging 12 goals for Fulham. Scott Parker's hopes are only that the players leaving for international duty will be returned in full health and ready to fight for the promotion.
Leave a comment