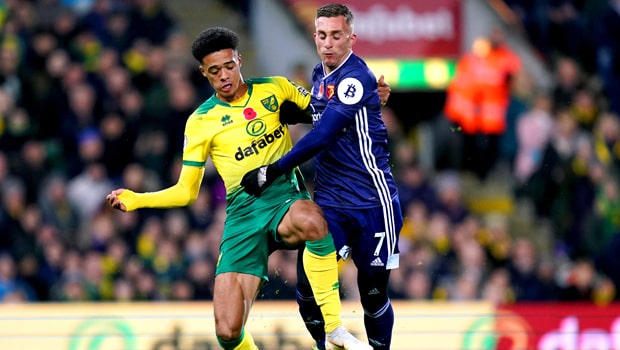 The relegation battle rages on in the Premier League and Norwich City are in the middle of it. With a miserable record of two wins in 11 games, Norwich took on another relegation candidate, last placed Watford. The result was not what the Canaries fans had expected, as Watford ran out with a 0-2 road victory and pushed Norwich down to the last place in the league.
The game started horribly for the Canaries. Watford attacker Gerard Deulofeu ran through the whole Norwich defense and struck the ball behind Tim Krul. While Norwich put on the pressure, they couldn't create any chances to allow Teemu Pukki to harass the Watford keeper Ben Foster. Norwich controlled the ball for 58% in the first half, creating eight opportunities but only shooting three times on the goal. Watford got the better of it and the first half finished with 0-1 road win.
It did not get any easier for Norwich in the second half. Watford pulled back to defensive setting and the hosts had to take the initiative. While piling on the pressure, Norwich still couldn't produce despite taking the possession of 74% in the second half. Watford didn't do much, but it was enough to sink Norwich even deeper. Andre Grey scored an insurance goal on the 52nd minute – only shot taken by Watford in the 2nd half – and game was over for Norwich. Watford defended admirably under Norwich pressure, while having to survive shorthanded after another yellow card by Christian Kabasele.
The international break follows the weekend's fixtures and the pause couldn't come at a better time for Norwich. Now dead last in the Premier League, Daniel Farke's men need to regroup and find their fighting spirit. Teemu Pukki has not been scoring for the club, but maybe he'll hit the net for his native Finland. All-important for Norwich is to get everyone healthy and back in the lineup to fight for survival. The attacking football preferred by Farke is not working on the highest level of English football and without a change in the mentality, there's a rocky road ahead leading only back to Championship.
Don't forget Dafabet's Norwich City FC prediction challenge to win free bets weekly!
Leave a comment