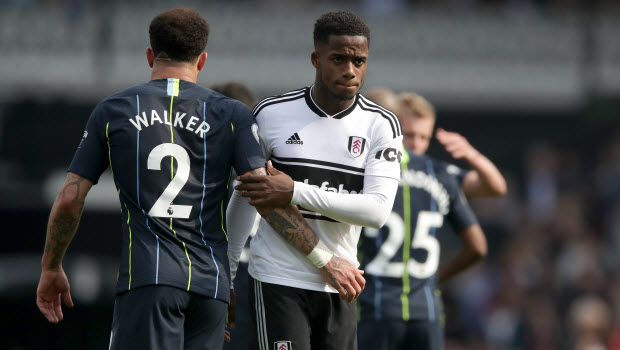 Fulham's chase for the automatic promotion took a minor hit on the road against Charlton, after a frustrating outing against defensively sound hosts.
The lingering goal scoring problem rose its head with Fulham creating a plethora of chances but failing to convert. The home team didn't do much else but defend ferociously and it was enough to secure the point for the underdogs. The visitors were without their top goal scorer Aleksandar Mitrovic, who is suffering from an ankle injury – and it showed in the worst kind of way.
Mitrovic's 18 goals this season amount to around 43% of Fulham's goals and the team seems to be out of place if the Serbian is not spearheading the attack.
Charlton was playing a nasty host to Fulham, with ultra-defensive mentality and an enthusiastic effort to go with it. The home team can't be faulted at putting their heart to it, as they constantly fought off the threat posed by Fulham's attacking trio of Joshua Onomah, Bobby Reid and Ivan Cavaleiro, who have 11 goals scored this season between them.
The visitors made Charlton keeper Dillon Phillips work for his paycheck three times in the first half and held possession for 72% – with no avail.
Both teams faithfully kept to their systems and Fulham relentlessly rolled the attacks into the offensive half. But the home team was too tough nut to crack.
Charlton had only one loss from their five last home games, as they've frustrated WBA, Hull City and Bristol City alike. Fulham on the other hand have been on a good form, but their scoring has seen a downward turn – especially with Mitrovic sidelined.
They had only scored one goal in each of their last four games, since banging in three at Luton on Boxing Day. Keeping possession and controlling the game is one thing, but finishing off the game is another – something that Scott Parker will have to fix if Fulham is to challenge for automatic promotion.
Fulham will have an interesting break of pace as they'll travel to meet Manchester City in the FA Cup on Sunday 26th January. Taking on the Premier League no.2 will be a tough challenge and it remains to be seen if Parker will rotate his squad. In Championship, the games continue with fast pace as Huddersfield will visit Craven Cottage on the first of February.
Dafabet offers
Manchester City vs Fulham (1×2): 1.09 – 10.00 – 14.00
Leave a comment