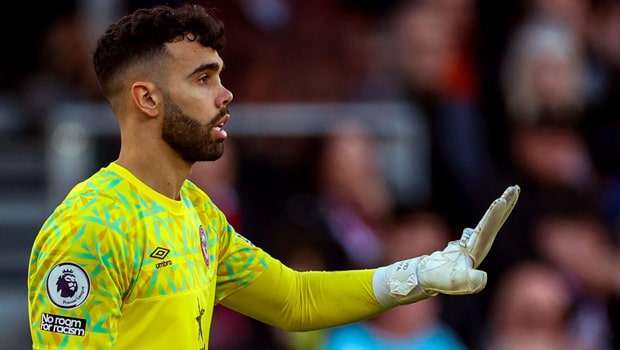 The anticipation surrounding David Raya's potential move to Arsenal has ignited a storm of speculation. Mikel Arteta's intention to sign the goalkeeper has raised eyebrows, particularly due to the impressive performance of current Arsenal goalkeeper Aaron Ramsdale. Still in negotiation, the impending deal is further shrouded in controversy due to a peculiar tattoo adorning Raya's neck.
The Spanish goalkeeper's inked skin commemorates a significant date – 13/8/21. This tattoo celebrates Brentford's inaugural Premier League match, an event etched in history as the Bees secured a 2-0 home victory against Arsenal, marking the opening of the 2021-22 Premier League season. Raya's choice to permanently ink the date on his neck was symbolic of the team's triumph and his personal milestone – his first top-flight clean sheet.
However, as Raya gears up for a potential move to north London, the sentimental tattoo might create a slightly awkward situation. The impending transfer could cast a shadow on the ink that commemorated his time with Brentford under Thomas Frank's tutelage.
Having joined Brentford in 2019, the 27-year-old goalkeeper has amassed an impressive record, making 161 competitive appearances, with 62 occurring in the Premier League. Raya demonstrated his reliability in the previous season by guarding Brentford's net for all 38 of their top-flight matches, contributing significantly to the team's commendable ninth-placed finish.
In a press conference, Thomas Frank confirmed Raya's imminent transfer to Arsenal, stating, "I expect the deal to be completed with Arsenal. He is not here at the moment, and he won't be involved on Sunday [against Tottenham]."
Amidst the outwardly cheerful atmosphere at London Colney, as players publicly welcome the potential addition of Raya, the situation might be more complex beneath the surface. The move could potentially have implications for the morale within the squad, particularly Aaron Ramsdale, whose impressive journey saw him cement his place in Arsenal's starting XI.
Leave a comment