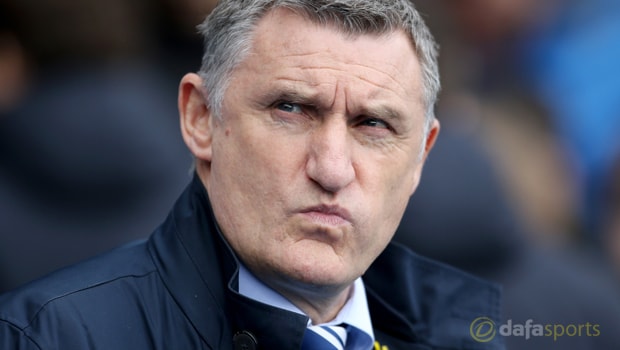 Blackburn Rovers boss Tony Mowbray doesn't expect his side to be inconvenienced by having no game this weekend.
The League One clash with Doncaster has been called off due to five international call-ups, meaning Rovers won't be in action again until Bradford City visit Ewood Park on March 29.
That means Rovers will have waited 19 days for a game at this crucial stage of the season, with last weekend's clash with Gillingham lost to the weather.
Their place at the top of the table is likely to have been snatched away before Rovers are in action again, with Shrewsbury and Wigan both playing this weekend and having chances to go above Blackburn.
Mowbray expects plenty of twists and turns over the course of the next six weeks or so and says Blackburn will be focused on doing what is needed in their own games.
"I don't see the Doncaster postponement being a big issue for us," he said.
"There will be lots of times in the next six or seven weeks where teams will be playing games and we'll be sitting at home on the sofa.
That's alright as we can prepare for each game with no excuses, knowing what's coming and having rest.
"It's fallen alright for us, we know our games and have our points in the bag. It should be an exciting next six weeks. Each game is an event and we have to focus on that."
Blackburn are 3.00 to win the League One title this season, with Wigan favourites at 1.40 and Shrewsbury are 10.00.
Leave a comment