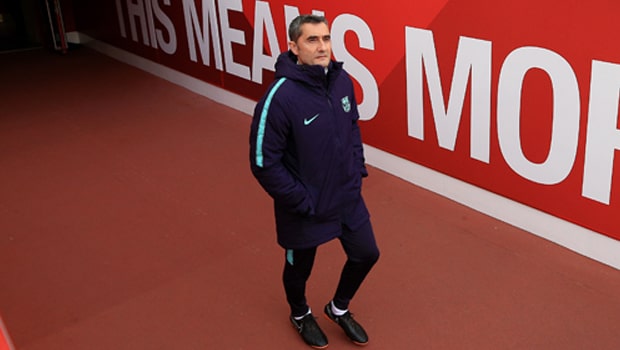 It's back to business in the best club competition in the world, the Champions League. It's round four of the group stage and already we have a couple of teams on the verge of qualifying to the knockout stage. Probably comes as a no surprise that those unbeaten teams after three games are PSG, Bayern Munich and Manchester City. Overall the Champions League so far has offered little surprises, but there's still time starting from Tuesday and Wednesday 5.-6.11.
On Tuesday, the most interesting matchups feature Barcelona vs Slavia Praha, Chelsea vs Ajax and Dortmund vs Inter.
Barcelona's performance in UCL has been decent and they're leading their group after winning twice and drawing once, but the effort in La Liga has left a lot of question marks. They lost to lowly Levante 3-1 during the weekend and seemed completely off for the most part. Can they thwart the all-in mentality of Slavia Praha? The Prague club drew with Inter at home and have been a thorn in both Barcelona's and Dortmund's side as well. With only one point from three games, heading to Barcelona has no other purpose than a winning at all costs.
The same group sees two of the other knockout-round candidates Dortmund and Inter go head-to-head in Germany. The teams are all-even in the group, four points each, with Inter having won the first leg at home. Needless to say, in order to qualify this game is a do or die situation. Both teams are second in their domestic leagues, as is tradition, but both are aiming high in the Champions League as well so we're likely to see a quality matchup between to up and coming teams.
Chelsea and Ajax are fighting for the top spot of group H with six points each, while Valencia is lurking two points behind. It's an all open group and winning this top-dog bout would do wonders for the qualification hopes. Ajax lost a lot of their key players after the fantastic UCL run last season, but they've strong youth system sprouting out talent like no other. Chelsea has had some issues – transfer embargo for example – but Frank Lampard has recently gotten his team back on track and they've been impressive.
Barcelona vs Slavia Praha (1×2): 1.23 – 6.90 – 12.00
Borussia Dortmund vs Inter Milan (1×2): 2.19 – 3.40 – 3.45
Chelsea vs Ajax (1×2): 1.84 – 3.90 – 4.15
Leave a comment