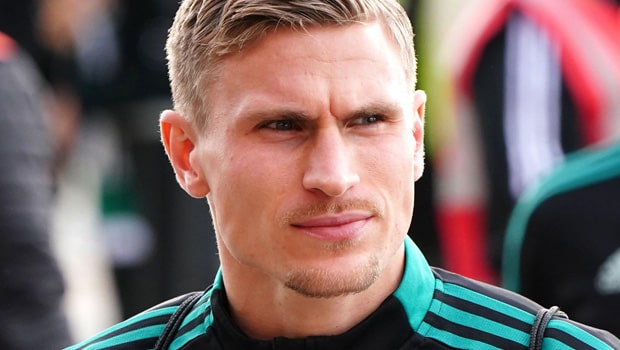 Following the latest squad update on the Celt's squad, center-back Carl Starfelt is set to miss several games for at least a month due to injury.
The defender suffered a suspected knee injury in the 4-0 mauling of his side's win over Rangers on Saturday [3rd Sept].
The Swedish international has been absent during preseason preparations and past league matches over Ross County and Aberdeen after initially suffering a tear in his hamstring during international duties for his country Sweden at the end of last campaign. He, however, returned during a cameo in Celtic's 5-0 away win over Kilmarnock.
Recent reports suggest an injury setback that could see Starfelt miss more footballing action for up to a month, even without any surgery required.
So far, Moritz Jenz has been deputizing in his absence, fitting in perfectly playing the game against Spanish side Real Madrid in the Champions League.
Starfelt is set to miss Wednesday's Matchday two fixture in the Champions League against Ukranian side Shakhtar Donetsk and the league game against St. Mirren.
By month's end, there is also the likelihood of the 27-year-old missing international games against Serbia and Slovenia. If passed fit [which might be too early ], there are chances he could make a return to Celtic's home game against Motherwell and a two-legged fixture against RB Leipzig in the Champions League.
Spending an extra month on the treatment table will be a big blow to the Swede and manager Postecoglou, as he has been key at the heart of Celtic defense in partnership with Carter Vickers.
Jenz will no doubt do fine as a cover till Starfelt makes his return.
The Scottish Champions will be aiming to get their first win in the Champions League group stage as they face Shakhtar Donetsk on Wednesday.
Leave a comment