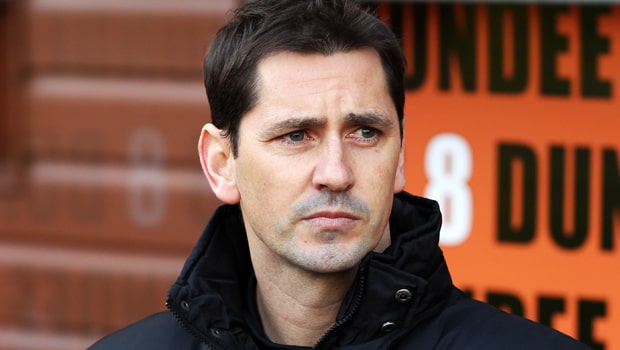 The family of Celtic Legend Jackie McNamara has given an update on their son Jackie.
The 46- year old collapsed outside his home and was rushed to the hospital after his former teammate John Hartson came up with reported that he suffered a bleeding to his brain as a result of the collapse.
The Family of McNamara has released an update on his current condition while appreciating friends and well-wishers for their support.
Her daughter, Erin, posted on social media [Twitter] thanking everyone for their continuous support during the recent weeks and acknowledged it has been overwhelming for them as a family.
She added, " His condition has been improving, but it's still a long way to recovery for him, and we are so grateful for the care and kind gesture he's received so far."
During his 20-year playing days, McNamara made 33 appearances for the Scottish National team before taking up a managerial career.
Neil Lennon revealed he was sad about the situation of his ex-teammate. The Hoops manager told in an exclusive interview that Jackie was a reliable and great guy. " His level of fitness at that age is phenomenal, so I am praying and wishing he fully recovers."
"Jackie" McNamara has been an adviser for Dunfermline through his sports management firm as well as a player agent. The Celtic legend had recently opened a Sports bar in Fuengirola, Spain, with his close friend – Simon Donnelly as the managerial assistant.
Liverpool full-back and Scotland skipper Andy Robertson also expressed his sadness, saying the news shook him to his bones, saying he's a young guy without signs of anything. " I hope he recovers, and I know he's a good fighter as he's always been. My thoughts are with his family".
Leave a comment