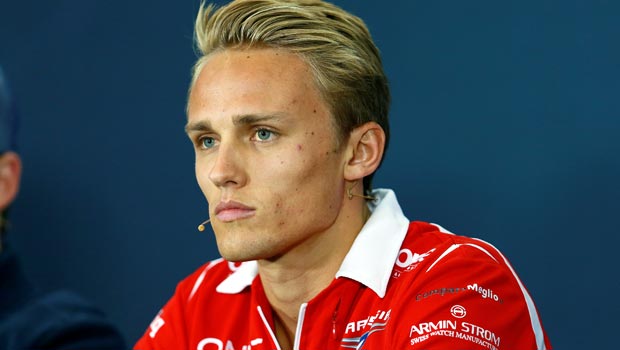 Max Chilton is confident of being offered a one-year contract extension by Marussia for next season despite not picking up a single point so far this campaign.
Chilton joined Formula One in 2013 after being handed a seat by the Banbury-based team, something he believes will remain the same for 2015.
The Brit has been outscored by his team-mate Jules Bianchi this season after the Frenchman picked up two points from a ninth-place finish in Monaco.
Despite his failure to get on the scoreboard, Chilton expects that his team will keep faith with him as he continues to grow as a driver.
Chilton said: "I naturally want to stay with the team.
"Like a lot of these things they filter down from the top, and there are a lot of rumours with regard to the top of the grid, with people moving around and you don't really know where you stand until then.
"I won't focus on that until later on in the year, but I'm confident I'll be here next year. I've had good races this year."
The 23-year-old believes that the future looks bright for Marussia as they look to hold on to ninth place in the Constructors' Championship from Caterham and Sauber, who are yet to score.
Chilton added: "That would be a big help to the team financially if we could do that as it would help us develop the car for next year."
Leave a comment