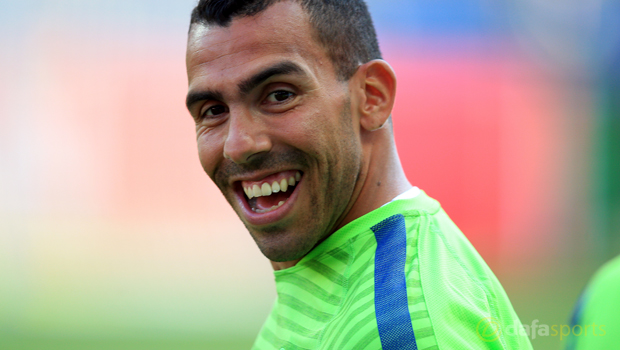 Former Manchester City and Juventus striker Carlos Tevez has claimed both Chelsea and Napoli want him this summer but he intends to stay at Boca Juniors.
The former Manchester United and West Ham forward always claimed he would retire with the Argentine outfit and he returned to the club last summer. He started his career with Boca before departing for Corinthians in 2004.
Tevez spent just one season with the Brazilian outfit then joined the Hammers, and went on to win multiple trophies with both the Red Devils and Citzens.
Earlier this summer, West Ham co-chairman David Sullivan admitted he had tried to resign the 32-year-old but his wage demands were too high.
New Chelsea boss Antonio Conte signed Tevez in 2013 when he was at Juventus but a reunion now looks off the cards after the striker refused to leave Boca.
Conte is eager to add to his ranks as he tries to help the club improve on their disappointing finish last season but he will have to do it without Tevez after he committed his future to his boyhood club.
He told Corriere dello Sport: "I'm fine at Boca. Indeed my idea, my dream is to finish my career as a player in this wonderful club.
"Europe? Yes, it's true Napoli and Chelsea seek me, but I repeat what I said before. My desire is to stay at Boca until I retire."
Leave a comment