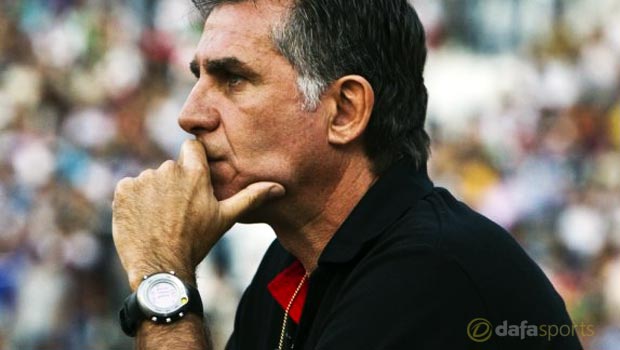 Former Manchester United assistant manager Carlos Queiroz says the Old Trafford club have been reduced to panic buying since Sir Alex Ferguson stepped down.
Queiroz twice served as number two to Ferguson at United and he says both David Moyes and present boss Louis van Gaal have been trigger happy in the transfer market, while he says the current squad lacks the star quality of the Fergie era.
"A club like Manchester, with its financial capabilities, the results must be there immediately," Queiroz told the Guardian.
"But we also want to see the players shining. Great players like (George) Best, (Paul) Scholes, (Ryan) Giggs, (Roy) Keane, (Ruud) Van Nistelrooy – where are they? Where are the stars of Manchester United?"
According to Queiroz, Ferguson had the ability to nurture talent and evolve his team over time. That is not happening under the current regime, where big name players have come and gone without any chance to develop, says Queiroz.
"It was always about creating players. Now it is the opposite. And even some of the players that arrived in the team like [Radamel] Falcao and [Angel] Di Maria were on the bench. I saw Di Maria in some games, and he looked like he has never played football.
"There is panic buying. You have to prepare and then make the decisions together. You can still make wrong decisions, but we never made panic decisions when buying players."
Queiroz added that the challenge for van Gaal is not just to create a winning team, but to put together a team that wins playing the entertaining style of football that was associated with Manchester United for so long under Ferguson's guidance.
Manchester United are 15.00 to win the Premier League this season while they are 1.95 to win their next game, at home to Liverpool on Saturday.
Leave a comment