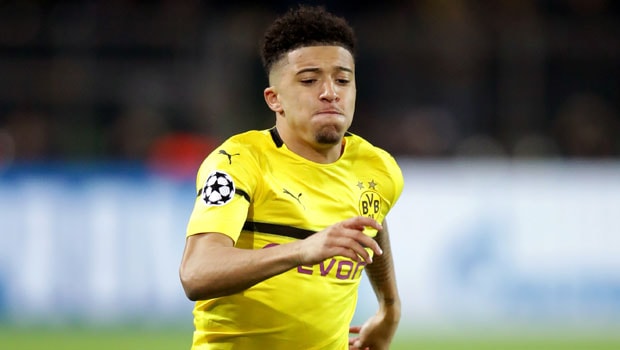 The race to sign Borussia Dortmund winger Jadon Sancho has become a little bit tighter as Spanish La Liga giants, Real Madrid and Barcelona, stepped into the race earlier this week.
The Englishman is rated at 120 million pounds, and English Premier League sides including his former club Manchester City, Manchester United, Chelsea and Liverpool have all shown interest in the Winger.
Manchester United for a long time was deemed the leading team to sign the brochure Dortmund player on to Barcelona, and Real Madrid stepped into the picture.
With Liverpool and Chelsea also interested, Borussia Dortmund placed a fee in excess of 100 million pounds which put the two teams off especially with the player expected to demand a 200,000 pound a week salary.
Manchester United financial strength made them the favorite team to get the player should he agree to personal terms but with the Spanish giant now in the running, the case is different.
Real Madrid are said to have a long term plan for Sancho at the Bernabeu, but Barcelona recently has been keen on rebuilding their striking department.
The Catalan club has lined up interest in Arsenal striker Pierre Emerick Aubameyang to replace Luis Suarez while Jadon Sancho is seen as a replacement for injury-stricken Ousmane Dembele.
Jadon Sancho started out from Manchester City in the English Premier League, but he never made an appearance for the Citizens before joining Borussia Dortmund in the Bundesliga.
Since 2017, he has made 69 appearances and scored 27 goals for Dortmund. The English international has made 11 appearances for the three lions since his debut in 2018.
The coronavirus pandemic has affected club finances with Manchester United executive vice-chairman Ed Woodward has stated that though the club may be strong financial, it has not been immune from the effect of the pandemic.
Leave a comment